Bella Byte: Illamasqua Launches Funeral Makeup Service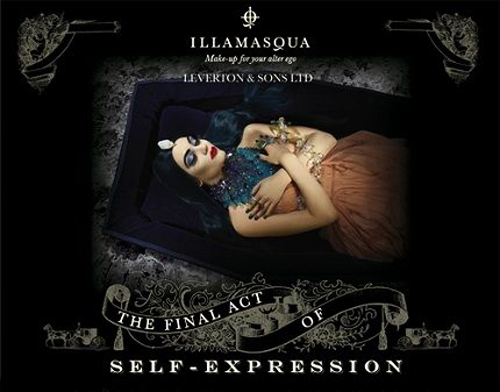 If you dread the idea of going into the afterlife without perfect eyeliner, makeup brand Illamasqua will now let you plan out the makeup you want to wear at your own funeral. "To wear the most fabulous makeup applied by a professionally trained makeup artist for your final journey is the ultimate statement of celebration," according to the company's blog, and they're billing the service as "the final act of self-expression."
Leaving a beautiful corpse will cost you approx $AU800, and you'll have to choose Leverton & Sons in the London area as your funeral home, since Illamasqua is providing the service in collaboration with those specific undertakers. Some women won't leave home without their "face" on, but do you think the people who are mourning you will really care if your eyeshadow isn't perfectly coordinated with your casket lining?