Best BB and CC Creams For Glowy Skin
I Ditched Foundation For These Products And Finally Achieved Radiant Skin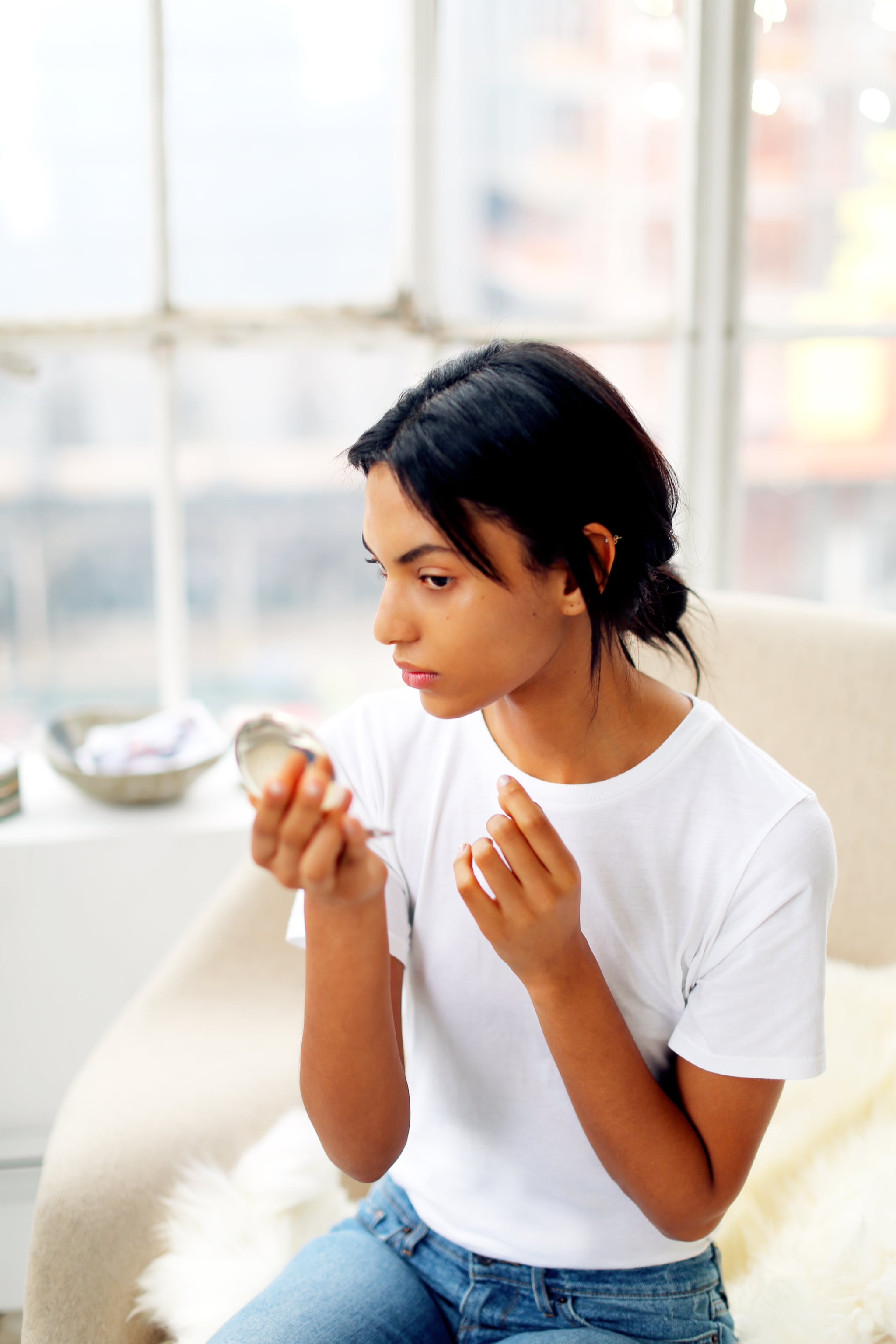 I can still remember the first time I wore foundation. It was the late '90s, I was in primary school, and around 11 years of age. I wasn't supposed to be wearing it, and my mother certainly did not know I even owned such a product, but I was curious about makeup and couldn't resist.
I secretly purchased the Maybelline New York Express Makeup 3-In-1 foundation stick from my local pharmacy with my hard-earned pocket money. I found it in the bargain bin for $7, and it was my perfect shade of Ivory. The next morning, I applied it to my bare face. I did not cleanse, I did not moisturise, and I certainly didn't put on sunscreen — I simply glided the stick across my skin and blended it as best I could. I thought I looked absolutely marvellous! My skin tone looked even, my blemishes had disappeared, and my blue eyes popped.
Unfortunately, I was wearing my uneducated makeup goggles at the time. In reality, my skin looked cakey, dry, far too matte and maybe even a little orange. The product wasn't blended properly around my jawline, and actually accentuated my pimples. I now know the bizarre looks and inquisitive questions I received all day from fellow peers proved this to be true.
Fast forward to my 29-year-old self today, and my relationship with foundation is still on shaky ground. In fact, I've actually completely removed foundation from my makeup routine. No, I do not walk around bare-faced like Alicia Keys. I'm not that brave, and nor does my skin resemble Gigi Hadid's flawless, youthful complexion. I've simply replaced my old foundation with something better.
The reason for this bold change is not dissimilar to my first encounter with foundation. After hitting my mid-20s and living in highly polluted cities and burning the stick at both ends, I noticed my foundation was beginning to look cakey on skin. No matter how well I prepared my skin prior to application, it didn't enhance my skin like it was supposed to, merely sitting on top of it like a mask. It even felt heavy. It also looked far too matte and would constantly sink into fine lines, making them look pronounced. I didn't like it. Not one little bit.
I craved glowy, dewy, healthy-looking skin. And I finally got it with BB cream. Or, more specifically, with Chi Chi Cosmetics Super BB Cream ($22.95). It was the nourishing, radiance-enhancing base product my skin had been screaming out for. The makeup and skincare hybrid instantly made my skin look healthy, glowy, and even. It made me look like me, only better. The fact it contained Collguard (an anti-wrinkle collagen), caviar extract (an antioxidant that moisturises and soothes) and hyaluronic acid (boosts moisture levels and plumps skin) was simply an extra bonus.
For a few years, this BB cream was the only base I wore. My skin looked fresh and youthful, and I was asked almost daily what foundation I wore because it looked that good. Many were shocked to find out it wasn't actually a foundation. Some were even too nervous to forego foundation and make the switch, but those who did have never looked back.
But then the time came when the BB cream was no longer enough. I hit 27, and my skin started changing. It needed more. The BB cream still made my skin radiant, but it didn't hide the patches of pigmentation popping up on my cheeks and forehead; it didn't have enough coverage to hide the dark circles under my eyes. It was tempting to switch back to a foundation, but I knew better.
The makeup and skincare hybrid instantly made my skin look healthy, glowy, and even. It made me look like me, only better.
This is when I started using Chi Chi Cosmetics Super CC Cream ($29.95). Think of it as a BB cream on steroids: it's thicker but still blendable, corrects redness and sallow skin instantly, hides imperfections without looking cakey, and adds even more glow. Its radiance-enhancing abilities delighted me most, because a matte complexion makes you look older, highlights lines and wrinkles, and leaves skin looking lack-lustre.
When worn together, I have no need for foundation. I use the BB cream as a base to even out my skin, and follow with the CC cream to correct problem areas across my T-zone, boost hydration and make my skin look dewy. The result is impeccable. I still call on Benefit Cosmetics Fake Up Hydrating Crease-Control Concealer ($39) daily to hide under eye circles (its hydrating core means it conceals without looking creepey!) as well as Bourjois Healthy Mix Concealer ($12) or Revlon Age Defying Dark Spot Concealer ($20.21) to hide red or dark spots, but this BB and CC pair does the base job. And boy, do they do the job well. Add a light dusting of my favourite Estée Lauder Perfecting Loose Powder in Translucent ($65) over the T-zone and I'm set for the day.
Granted, skipping a full-coverage foundation in favour of a BB and CC cream routine does mean I need to pay more attention to my skin with a solid regimen, but it's worth it. After all, the best canvas for makeup is amazing skin.
So, I cleanse morning and night no matter how tired I am (Garnier Micellar Water and Neutrogena Deep Clean Cream Cleanser are my go-tos), use targeted treatments after toning to boost even skin tone and treat pigmentation (NeoStrata Ultra Smoothing Lotion 10% AHAand Skinstitut Retinol are current faves), vigilantly apply hydrating eye creams morning and night (I can't survive without Dermalogica Multivitamin Power Firm and Ella Bachè Crème Spèciale Yeux), and nourish my skin with facial oils and antioxidant-rich moisturisers (try The Jojoba Company 100% Natural Jojoba + Rosehip Oil and Dr LeWinn's Vitamin A Rejuvenation Cream).
If you've got dull or dry skin, dislike (an ageing) matte coverage, or want to achieve a radiant, even complexion without enhancing fine lines or wrinkles, you too should ditch your foundation in favour of a BB and CC cream. (Try my Chi Chi Cosmetic faves or Rimmel London BB Radiance Cream, or Burberry Fresh Glow BB Cream, and Bobbi Brown CC Cream SPF 30+ or Clinique Moisture Surge CC Cream.) Your skin will look radiant, healthy, hydrated and youthful. And you'll get compliments. Lots of them. I promise.
Image Source: POPSUGAR Photography / Emily Faulstitch