Best Beauty Products For New Mums
5 Beauty Products All New Mums Should Own to Stay Sane
As a long-time makeup-lover and professional makeup artist, I always knew that after having babies, I would keep up my beauty routine. I was not going to be one of those overwhelmed mothers who just threw her hair in a ponytail and stopped wearing makeup! Well, once I had two babies, 18 months apart, I didn't stop wearing makeup completely. However, my routine changed drastically.
There is absolutely no way to properly prepare yourself for what giving birth will do to your beauty routine. When you leave the hospital, you will be so focused on keeping your baby alive and losing the baby weight that you won't realize until it's too late that your grooming habits have gone by the wayside. Before you know it, you've had countless sleepless nights, and your "beauty routine" is washing your face and crying yourself to sleep.
Three very significant things happen once you have a child. One is that you have grown a human being inside of your body for 10 months and apparently this takes a real toll on your body and flesh. Your once-supple and youthful-looking skin is now dry and discoloured.
The second is that you have considerably less time to beautify. Your mornings are spent breastfeeding, crying, and changing nappies. Applying makeup is on the bottom of the priority list.
Three is that you have considerably less sleep. Not only are you sleepless due to a screaming baby, but your stress level is also considerably higher than it's ever been and you can't rest. These three facts together are the perfect storm to suddenly make you look like you have aged beyond your years and given up your will to live.
It is not your fault. Nobody has prepared you for this. We can all warn you, and you won't believe it until it's real. I blame the hospitals.
When you leave the hospital, they give you a bag of stuff that you need to survive with your new baby: nappies, wipes, ointments, breast pads, and a chart to guide you in case you need to call 911. What they should include in this little "new mum survival bag" are a few beauty products that will save your life. They should hand you these five things and say "This is your makeup now, good luck" as you leave the hospital.
Keep reading to discover the products all new mums can rely on!
1. Eye Shadow Sticks
Remember when you carefully used your Urban Decay Naked Palette to apply four eye shadows to your eyelid before you left your house? Those days are so over, and they won't be back until you are completely done having children and they are all in school (so figure about six years — give or take).
Instead, try little magical eye shadow sticks, which will be your best friends for those six years. I like Laura Mercier Caviar Sticks ($45). These are cream shadows in a stick form that you just swipe over your eyelid, and in seconds you look like you have done your eye makeup. This product comes in several colours and tones and it is waterproof (great for crying; see more on this below). You may never use a powder eye shadow again.
2. SPF
I don't recall being concerned about sun protection before I had children. I was youthful and would slap on some SPF 15 and look like Jennifer Lopez by the end of the day. As you age, suddenly this glorious object that previously made you look like a bronzed goddess is the enemy. The sun will make you look like a bag of old garbage and give you weird brown spots all over your beautiful face that won't go away.
There is something called the "mask of pregnancy" that happens when you are pregnant. It's basically hyper-pigmentation that shows up on your face where you have had sun damage. They should call it the "mask of the rest of your life." For some, it never really goes away. So you need to protect yourself with SPF 50 and wear a hat. I am obsessed with La Roche Posay Tinted Mineral SPF 50 ($45). It protects your face while giving a little bit of a glow.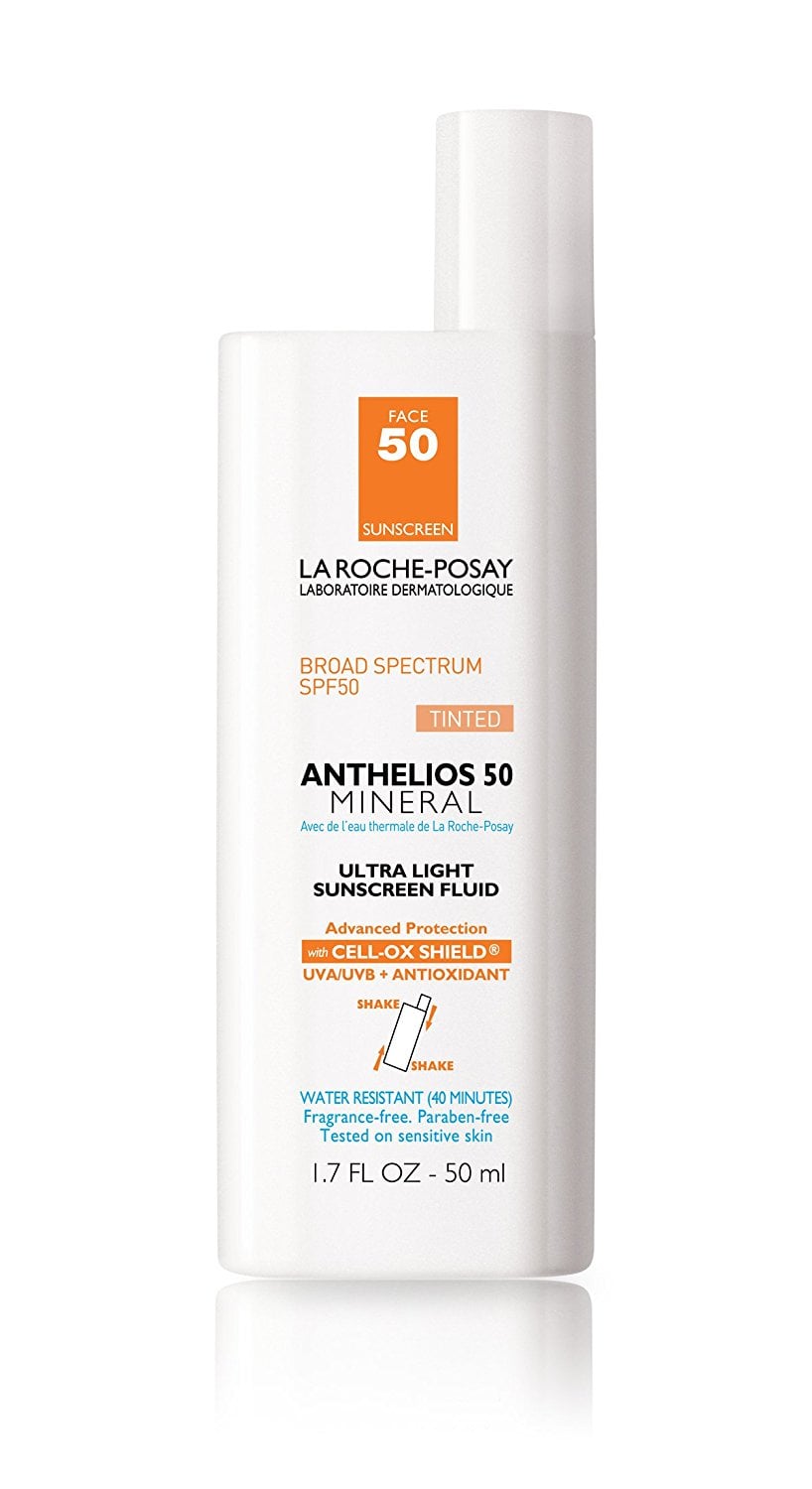 3. Waterproof Eyeliner
Something that nobody really warns you about is that you will spend much of your time with your new bundle of joy . . . crying. You may be crying because your boobs are bleeding and on fire while you breastfeed or because you can't fit in your old favourite jeans. Or perhaps it's because your baby just laughed for the first time and you are overcome with joy. Quite frankly the reasons to cry are endless. You need to immediately toss any eyeliners that are not 100 percent waterproof.
A great choice is Stila's Smudge Stick Waterproof Eyeliner ($31). With 27 shades to choose from, you can really stock up on the right colours and also never have to worry about smeared makeup again. Nothing says "I am failing at motherhood and life" more than smudged black makeup in your undereye area.
4. Undereye Concealer
Speaking of the undereye area, if you have gotten this far in life without concealer, that's great. Those days are over. Lack of sleep creates dark circles that you could have never imagined were possible pre-motherhood. Even if you had an undereye concealer that you thought worked, you might find that after you have a child, it doesn't make a dent.
You need to bump it up to a high-coverage and waterproof concealer. My favourite is Bye Bye Undereye Concealer from IT Cosmetics ($38). This product is your concealer and your eye cream, and it will change your life.
5. Tinted Moisturiser
You might have a few minutes in the morning to swipe something on your face to even out skin tone. This product should be a tinted moisturiser. I love Trish McEvoy's Beauty Booster Tinted Moisturiser SPF 20.
Trish's formula gives a little more coverage than most tinted moisturisers, and it has anti-ageing skin care infused into the product. It will give you just enough coverage and a little bit of hydration and glow. The days of a full face of foundation might not work with your new lifestyle, but using your fingers to quickly apply a little bit of this product will make all the difference in the world.
Looking in the mirror and seeing yourself looking back at you is key to mummy health and happiness. After all is said and done and you have kept your baby alive and well, isn't it important to save your own "life" too? Master a couple of easy-to-use mummy beauty products in the morning, and you will be much happier. And everyone knows that a happy, healthy mummy creates a happy, healthy baby.