Best Blonde Eyebrow Pencil
The $10 Eyebrow Pencil I Swear by For My Thin, Light-Coloured Eyebrows
As POPSUGAR editors, we independently select and write about stuff we love and think you'll like too. POPSUGAR has affiliate and advertising partnerships so we get revenue from sharing this content and from your purchase.
If you're like me and fill in your eyebrows every day, you know how hard it is to leave the house without them drawn on. I have light-coloured arches with quite a few bald spots; I just don't feel the same without having them filled in. If you can relate, you know how hard it is to find a perfect solution you love that isn't ridiculously expensive.
Needless to say, I've tested many brow products throughout the last 10 years. I often discover that powders look artificial on my skin or can easily rub off. I tried waxes that I applied with brushes as well, but they were just OK and required a lot of effort. I settled on using pencils because they are a simple one-step tool. I can easily throw one in my bag for midday touch-ups.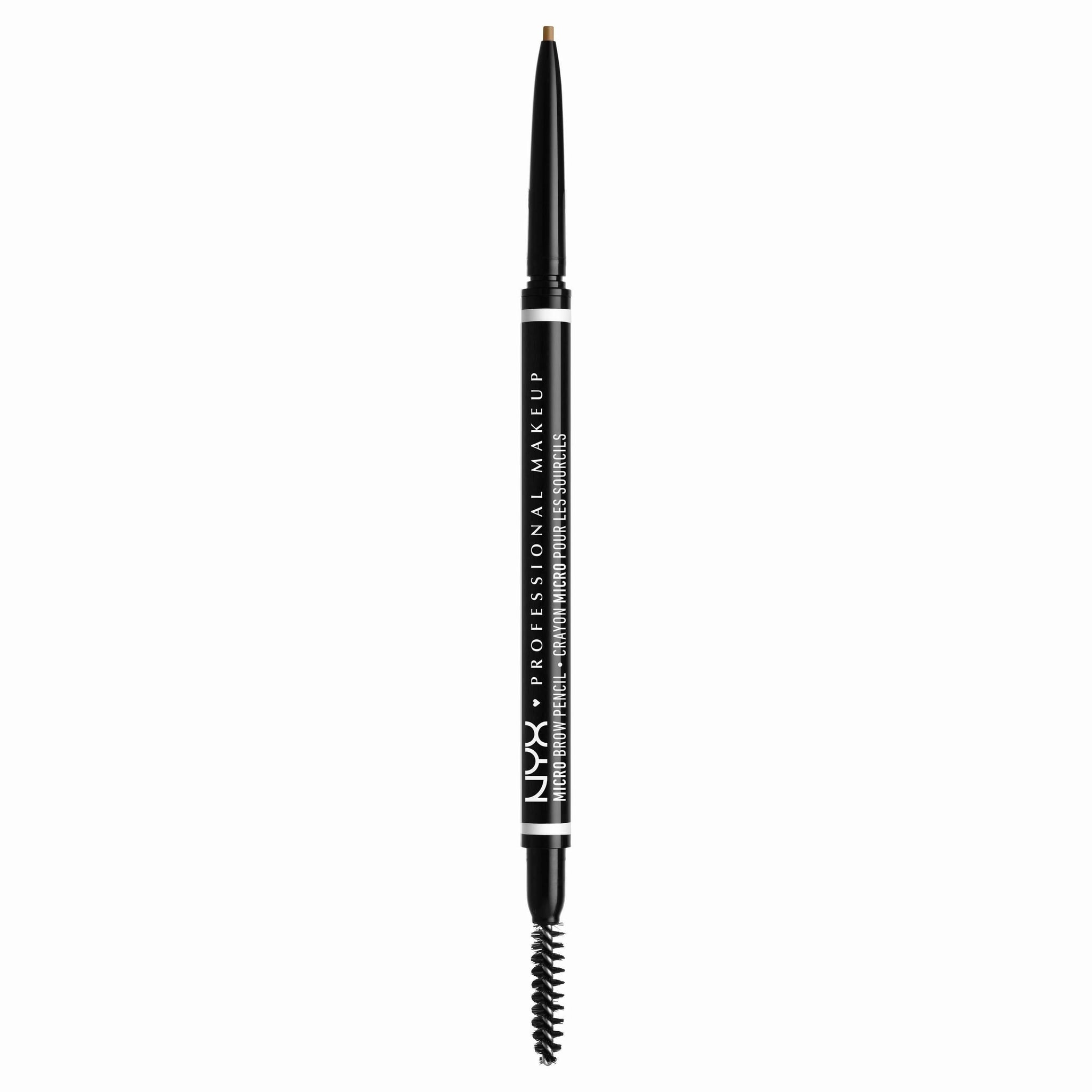 After using a handful of different options, I realised that this NYX Professional Makeup Micro Brow Pencil in Blonde ($16.95) is my favourite. It's more like a pen because the formula is softer and silkier than a tradition pencil. It stays on all day without coming off. One application has even survived a entire day and then an evening workout class. It features an ultra sleek applicator tip that is so thin and tiny, it reached every nook and cranny. The other side of the pencil features a soft brush that I use to comb through my hairs in order to smooth them out.
My favourite part about this pencil is the price. I go through these quickly — I keep one in my bag and one at home — and I never feel bad about rushing to store picking up another one if I need to. It's well worth it.