Best Body Moisturiser POPSUGAR Australia Beauty Awards 2014
POPSUGAR Australia Beauty Awards 2014: Vote For the Best Body Moisturiser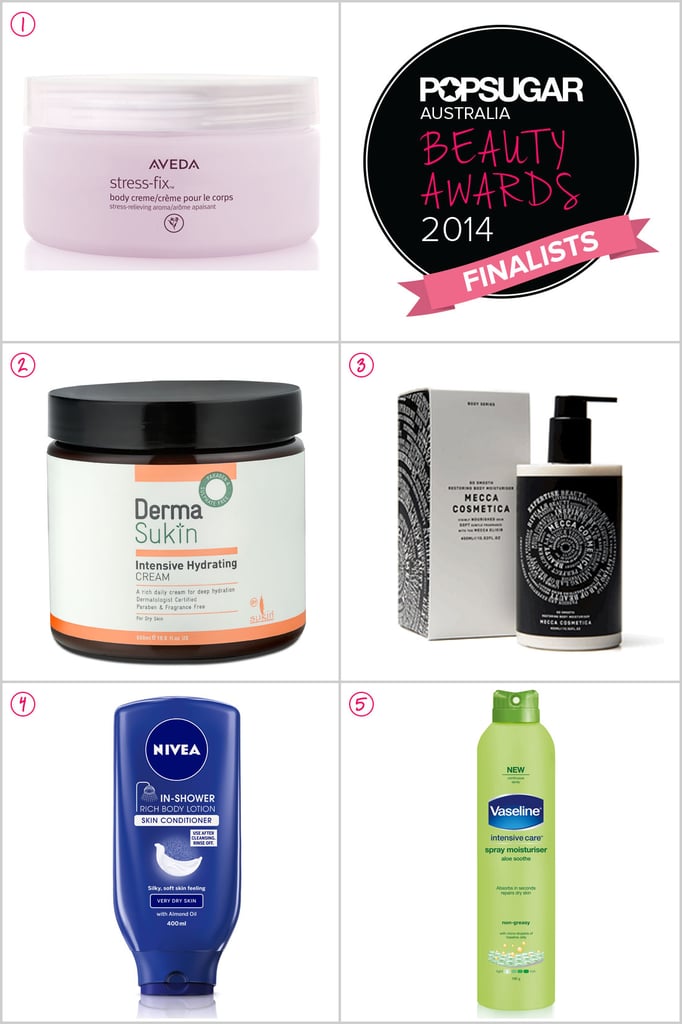 It's our body's turn to have a piece of the action in the POPSUGAR Australia Beauty Awards 2014, it's time to get clicking for the Best Body Moisturiser. 
Judge's pick: Nivea In-Shower Rich Body Lotion. "First to market in Australia, Nivea's in-shower formula transformed many lazy girls into well-moisturised ladies! I love the rich formula for an extra hit of hydration, and it doesn't leave any oily residue which is a massive bonus." — Alison Rice
You need to keep your skin quenched, from top to toe, so it's important that when you're treating your face to a hydration hit, you're doing the same for your body too. Smooth, touchable skin all over? Yes please! So which body moisturiser goes the distance and gets your vote?