Best Breakthrough Beauty Ingredients 2016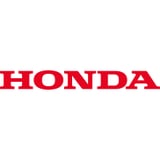 Dare to dream and bold things can happen. That's the sort of brave, innovative thinking that inspired the Bold New Civic, which is why we've partnered with Honda for this post.
There are hundreds of reasons to love the beauty industry, but if we had to pick just one, it would be that it's constantly evolving. From Korean laboratories to biodynamic farms, beauty brands are innovating on the reg, searching for the Next Big Thing to revolutionise our world.
Breakthroughs in technology see powerful new ingredients formulated into products specifically designed to tackle any beauty woe thrown our way. Fine lines? Easy. A rogue pimple or two? Gone. Dehydration or uneven skin tone? Piece of cake! Thanks to science, we can now access whatever we need to make us feel more confident. Read on to discover five next-gen ingredients the industry can't stop buzzing about.