The Best Brow Products For Redheads
Found! The Best Brow Product for Redheads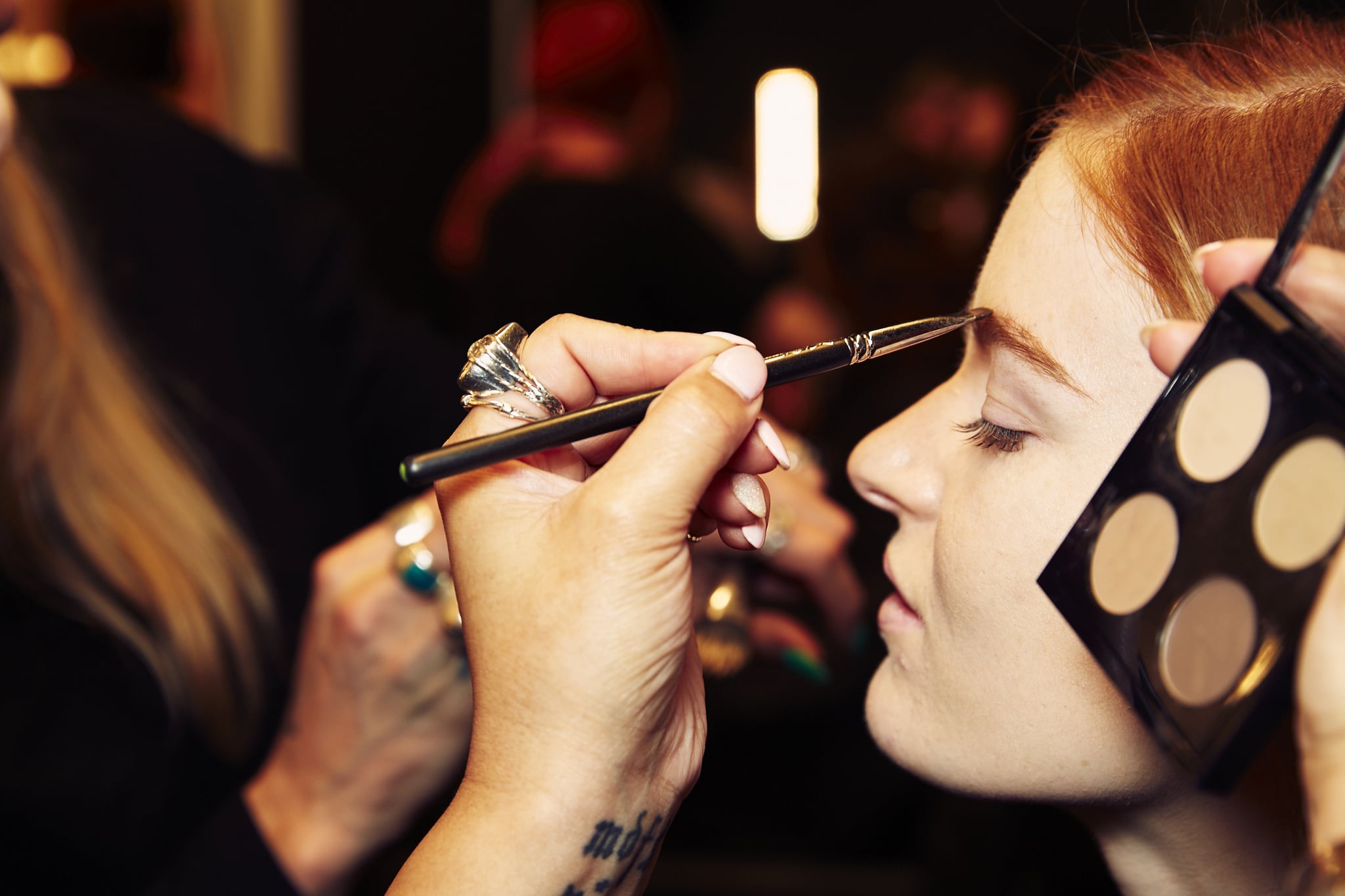 We get it, brows are important. They are basically the beauty equivalent to doing your taxes on time, and we all know that a girl who does her taxes on time, is a girl who's got her sh*t together. As a typical brunette, I'm pretty much spoilt for choice when it comes to finding a product to match my brows, but recently it's been brought to my attention that my red haired pals (whether born with it or bottle red) don't have it so easy.
So when I got chatting to MAC senior artist Nicole Thompson (aka Pinkie, because of her pinky-orange hair) backstage before the KITX show at Australian Fashion Week, I ask her to spill on how ginger ladies can live their best brow, and surprisingly her answer was pretty simple.
First, let's talk applying the product. As red-haired girls will often have lighter skin and brows, you'll be halfway to a great brow if you nail your application. According to Pinkie, the biggest trick is doing them fast, "If you over think it, they'll look too perfectly placed, like you've got a biro pen. You just kind of need to go for it, that's when they look better on."
Pinkie recommends using a few different coloured shadows with a slightly wet angled brush. Starting at the bottom of the brow, fluff the shadow up and out into the brow, alternating colours as you go. This adds dimension and body to the brow without making them one flat (and possibly orange) colour. She also recommends having a spoolie handy. "So if you go a little over zealous with the brow you can brush it out and soften them, rather than trying to rub it off."
As far as what colours you should use, this is one of Pinkie's favourite topics. She always recommends going a few shades lighter, "Cork and Haux shadow, they are such a good combination for redheads. Because Cork is quite orangery I love mixing the mauvy pink Haux in-between," says Pinkie. "Alternating the colours tones down how orange it goes." She also recommends the Coloured Brow Set in Girl Boy and Toasted Blonde if you're looking for a gel, "they are a great way to get the colour if you're avoiding eyeshadow."
Image Source: Flaunter / Sonny Vandevelde