Best Budget Skin Care Products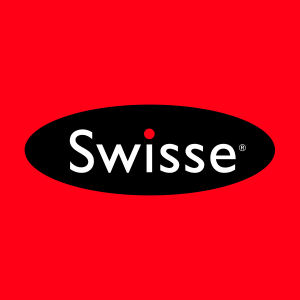 Real beauty shines from the inside, out. So we're partnering with Swisse, who are supporting your hair, skin and nail health, from the inside, with a range of beauty supplements, and skin health, from the outside, with natural skincare. It's all about maintaining healthy skin and natural beauty.
While I wouldn't call myself a beauty expert, I'm definitely a skincare obsessive. It's a passion that stems from the severe (I would go as far as calling it chronic) acne I suffered as a teen — my face eventually cleared once I hit my 20s, but the memory alone has made radiant skin my own personal crusade. You know that juicy, post-facial feeling? I want it all the time. The glossy, poreless skin of a woman who can afford regular salon treatments, that's the dream.
Unfortunately, I can't afford to splurge on high end skin treatments monthly. What's more, I don't think great skin has to be an expensive pursuit. I've spent the past few years quizzing every beauty editor I know, experimenting with product combinations and routines to achieve my version of Holy Grail skin, on a sustainable budget. While the quest is far from over (is it ever over, really?) for my combination-to-oily, slightly scarred and dull skin, at least, I'm finally starting to see some results.
Because sharing is caring, here are three simple, affordable skincare tips that have made the biggest impact on my skin so far.
Double Cleansing Twice a Day
This was a game changer for my skin. It seemed like a drag at first — especially on late nights when a makeup wipe is so tempting — but committing to double cleansing morning and night has transformed my skin. Beauty pros suggest usingan oil-based cleanser first, then following up with your favourite traditional cleanser.
Vitamin A For Exfoliation
I don't think I ever really 'got' exfoliation until I started using Vitamin A products, more specifically retinol. It can help speed up the turnover of skin cells, which helps improve overall skin tone, reduce the appearance of fine lines, and brighten your complexion. Just make sure you ease into Vitamin A — too much, too soon will shock your skin — and only ever apply at night before bed.
Masking Once a Week
At my place, Sunday is masking day. And now that I've settled into the rhythm of doing this once a week, I'm really enjoying the self-care element of it. Light a candle, put on some tunes, and pick two masks: a detoxifying one for congested skin, and another focused on hydration to help your skin feel nourished.
Managing Stress
Easier said than done, right? Stress has such a big impact on our bodies, and if your skin is reactive (as mine is) you will wear that stress right on your face. Putting a renewed focus on eating really well, getting the vitamins I need, and making time for stress-busting activities like trail walking, swimming in the ocean, reading for pleasure and yoga always seems to clear my skin up. More of that in 2018, please!
Image Source: iStock