Best Chemist Budget Beauty Buys Under $30
The 6 Best Beauty Buys From the Chemist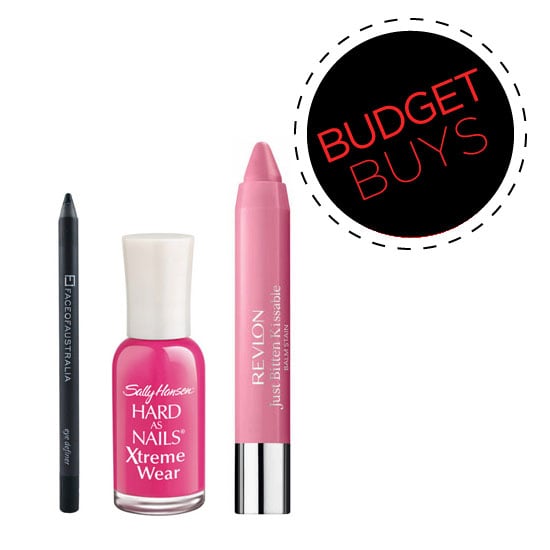 It's easy to wrack up your beauty bills, but there are plenty of great finds at the chemist. While there are some beauty buys that are worth the investment, other times it's wise to be a bit more savvy with your makeup dollars. Discover what products are worth shopping the chemist aisles for when you keep reading.
Where to Save
Mascara: Considering the short shelf life of mascara, it makes more money sense to find a great tube from the chemist. You'll find everything from waterproof to lengthening and volumising formulas, many of which are just as impressive as some of the higher-end offerings. We love L'Oréal Paris Lash Architect 4D False Lashes in Black Lacquer ($25.95).
Lip gloss: With a little research and experimentation, you can get equally great shine, and even excellent colour pay-off, from a chemist lip gloss. If you want healthy lips and high pigment, try Revlon Just Bitten Kissable Balm Stain ($17.95).
Eyeliner: Whether you prefer pencil or liquid, the chemist versions often live up to the department store standards. Look for kohl pencil liners, as they usually glide more smoothly, like Face of Australia Eye Definer Pencil ($7.45).
Brushes: If you're on the market for smaller travel brushes or a lip brush (it gets gunky real fast), sometimes the less-expensive varieties can do just as good of a job as their department-store counterparts.
Nail polish: From classic shades to trendy collections, you can find an array of nail polishes that don't even go into the double digits. Plus, you can experiment with nail art products from the chemist without putting down a serious investment. We love the Sally Hansen Hard As Nails Xtreme Wear ($6.95) range.
Trendy colours: When you want to try a new colour, go for the chemist option. This rule applies to lipsticks and eyeshadows, too. That way, if you really don't like how that bright purple lipstick turned out, you haven't spent too much. Looking for a good palette to rock a smoky eye? Try Almay Intense I-Color Smoky-I ($20.95).