Best Cleanser in the POPSUGAR Australia Beauty Awards 2013
POPSUGAR Australia Beauty Awards 2013: Vote For the Best Cleanser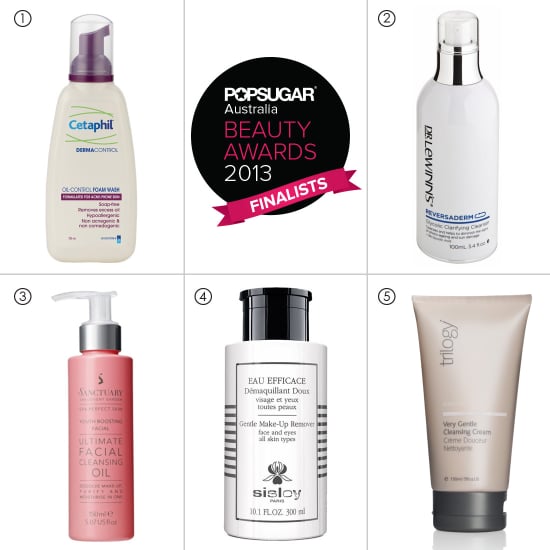 We're kicking-off the POPSUGAR Australia Beauty Awards 2013 finalists in squeaky clean style, with the Best Cleanser released in the last 12 months. Facialist to the stars, The Facial Room's Jocelyn Petroni, made her way through all the entries to bring you her top five. Here they are in alphabetical order:
Judge's Pick: Sanctuary Spa Ultimate Facial Cleansing Oil. "It's quite a different concept to clean your skin with an oil, however when you think about it, oil dissolves dirt, makeup and oil best of all because like attracts like! Oily skins may like to use a face cloth to remove residual product however dry and dehydrated skins will love the nourishing residue. Skin is left super clean and beautifully nourished. Dissolves eye make-up perfectly and smells yummy." — Jocelyn Petroni
Which one gets your vote?