Best Cult Beauty Products Used Backstage at Fashion Week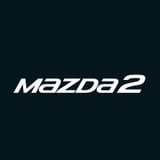 We're presenting the best moments from New York Fashion Week, in partnership with Mazda. Go somewhere you'd rather be with Mazda2, available in chic hatch and stylish sedan.
Being backstage during New York Fashion Week can feel like a total whirlwind, and the best beauty secrets lie in the pros' personal stashes. Taking a look at the hair and makeup workstations behind the scenes is almost as revealing as taking a peek inside your favourite celebrities' makeup bags, revealing all their beauty secrets. Rather than relying solely on designer products, these pros also perfect those classic model looks using their very own drugstore favourites.
We scouted backstage for those cult classic products that the NYFW pros won't pack their kits without. Luckily, their budget-friendly obsessions are easily accessible, making that model look easy to create IRL. Read on for their must-haves!