Best Eye Product in POPSUGAR Australia Beauty Awards 2014
POPSUGAR Australia Beauty Awards 2014: Vote For the Best Eye Product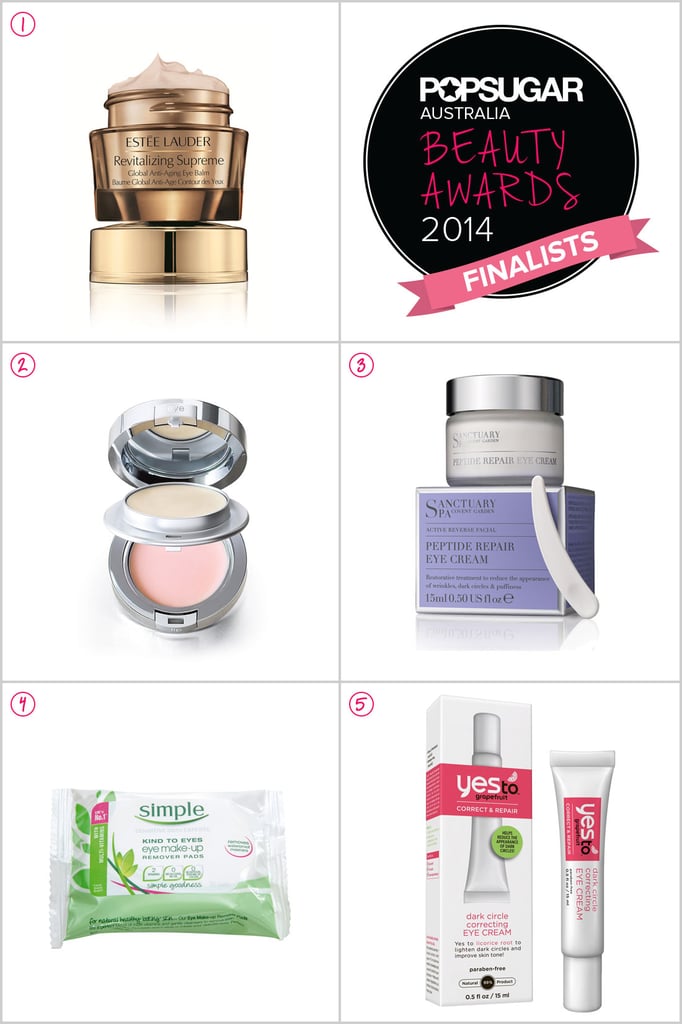 The eyes have it! It's time to get your fingers on the buzzer to vote for your favourite eye product in this year's POPSUGAR Australia Beauty Awards 2014.
Judge's Pick: La Prairie Anti-Aging Eye and Lip Perfection a Porter. "This is hands-down the best eye product I've tried in the last year. It is moistening and illuminating — really lifts dark circles up and away. It's an investment, I know, but I have had some real purse proud moments when I pull it out and apply. This multi-tasker has a lip balm as well. It's the sweetest shade of baby pink." — Alison Rice 
No one wants tired looking eyes, so we need a hard working, gentle product that brightens, tightens and keeps us looking fresh. 
So tell us, what's your favourite eye product? Vote below.