Best Hair Colour in POPSUGAR Australia Beauty Awards 2014
POPSUGAR Australia Beauty Awards 2014: Vote For the Best Hair Colour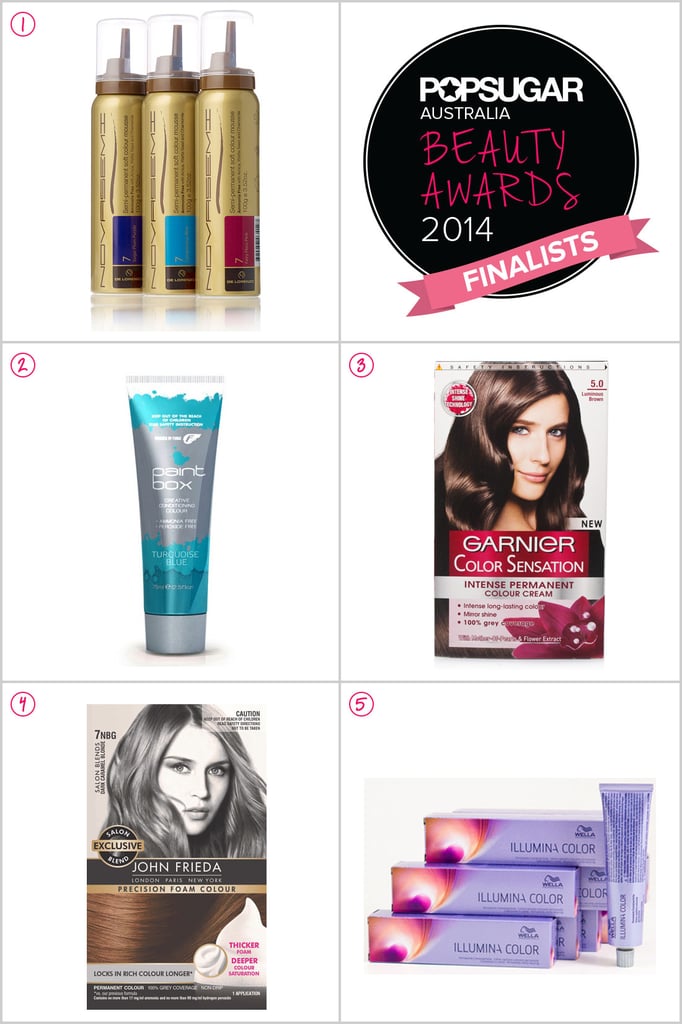 New week, new category up for voting in the POPSUGAR Australia Beauty Awards 2014, for Best Hair Colour we were helped by renowned hair guru Barney Martin. 
Judge's pick: Wella Professionals Illumina Colour. "I really liked that this product delivered a higher gloss and shine with less, but with less ammonia, which essentially means more conditioning for your hair." — Barney Martin 
We all love glossy, even and rich colour even if it is an on-trend colourful hue, so which one gets your vote?