Best Hair Products For Creating Volume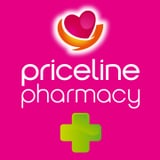 Australian beauty is undefinable. Why? Our beauty comes in all shapes, sizes, backgrounds and cultural heritages. In partnership with Priceline, we're celebrating diversity and helping you #findyourbeautiful.
Supermodels all have one thing in common: bloody great hair. Yes, their lean bodies and long legs might be why they're chosen to strut down the runway, but it's their hair that has us most enthralled. Why? It's not that hard to recreate for ourselves! Bounce, volume and texture à la Gigi Hadid is just a few techniques and products away. Keep scrolling to learn how to create gorgeous volume for yourself!