Best Hair Tool in POPSUGAR Australia Beauty Awards 2014
POPSUGAR Australia Beauty Awards 2014: Vote For the Best Hair Tool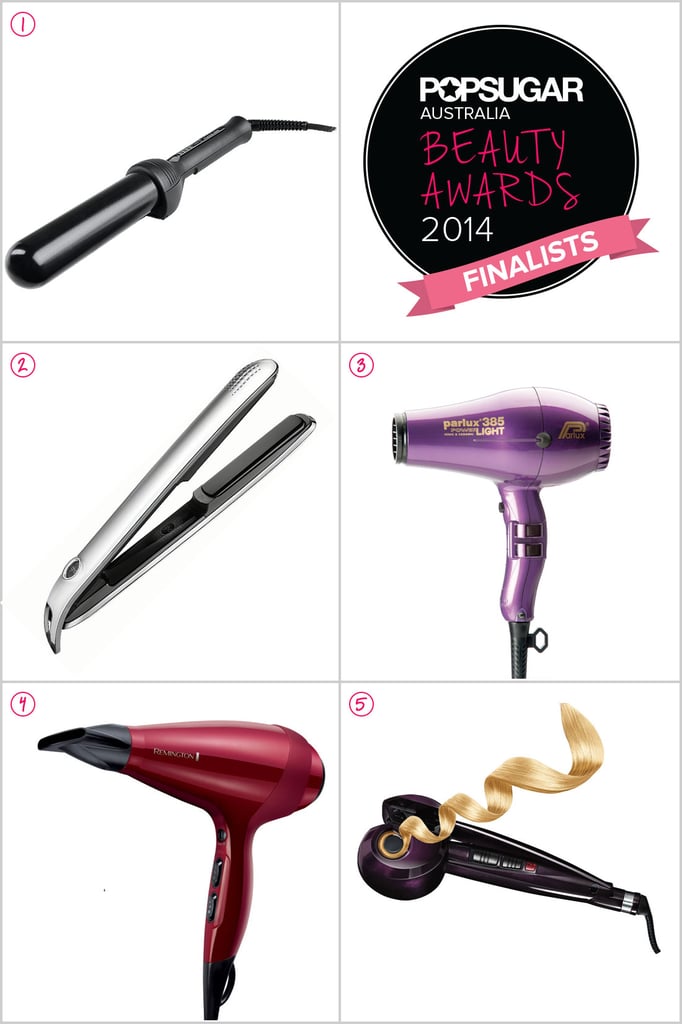 These days hot hair tools have made our lives so much easier, there's no call for rag-curlers or hair damaging too-hot steam machines to get it straight or curly any more. We're well into the new generation of hair tools for the POPSUGAR Australia Beauty Awards 2014, and we're now taking your vote for the best. 
Judge's Pick: Cloud Nine Waving Wand. "The Waving Wand has changed this chin-length girl's life. I was struggling to get that effortless wave with a normal tong, straightener or wand. The Waving Wand has a very thick barrel so the curl isn't tight but more beaching. I've had so many compliments! Also – wear the glove. It looks funny while you're doing it, but it's near impossible to get the right look without it." — Alison Rice
So whether you're an every day, once a week or more of a special-occasions-only hair tool user, which gets your vote?