Best Moisturiser POPSUGAR Australia Beauty Awards 2013
POPSUGAR Australia Beauty Awards 2013: Vote For the Best Moisturiser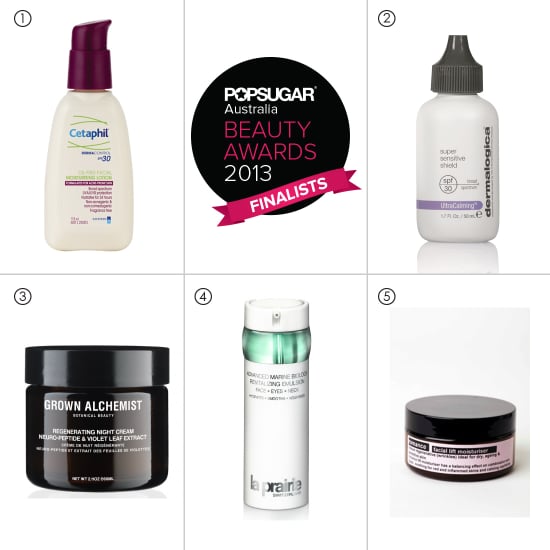 When it comes to facial moisturiser, we all prefer different textures and finishes. Dry-skinned babes like it thick, while oily ladies prefer a sheer coat just to keep their pH levels balanced. There's more than a few new moisturisers on the market, and POPSUGAR Australia Beauty Awards judge, Jocelyn Petroni from The Facial Room, has put her skincare expertise to good use. Her five finalists in this category are:
Judge's Pick: La Prairie Advanced Marine Biology Revitalizing Emulsion. "This moisturiser may cost $180, but it's good value because you don't need to purchase an eye or neck cream. It's fine texture allows it to be a face, neck and eye moisturiser in one, so it's great for people who want to streamline their routine without sacrificing results. It is very hydrating and boosts water levels in the skin, again, something most people would benefit from. The delicate eye area is one third of the thickness of the rest of the face, so the eye area needs a fine textured cream that can absorb well and won't weigh down the eye area. I love the smooth and delicate texture of this multi-tasking moisturiser. It is lightweight but retains well in the skin all day and all night." — Jocelyn Petroni
Which one gets your vote? Don't forget to make your clicks count in all the POPSUGAR Australia Beauty Awards categories!