Best Nail Colour POPSUGAR Australia Beauty Awards 2013
POPSUGAR Australia Beauty Awards 2013: Vote For the Best Nail Colour Collection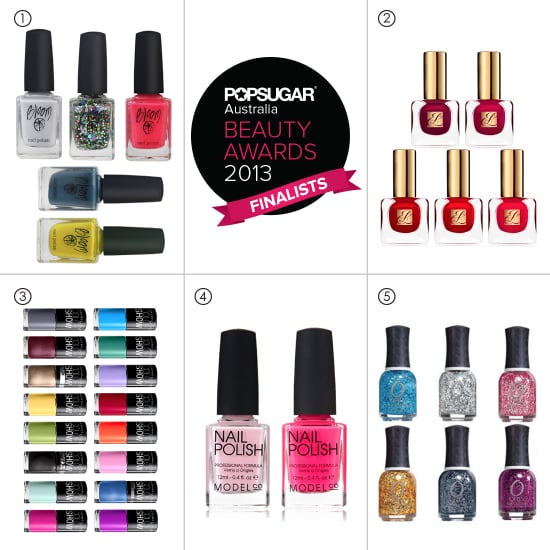 We're getting to the pointy end of the POPSUGAR Australia Beauty Awards and by that, of course we mean the nails! There's been a huge focus on nail art, creating different textures and tips in the last year, so you can imagine Best Nail Colour Collection was bursting with pretty entries. Luckily, we're nail painters from way back, and have been colouring our digits in order to find the best consistency, pigment and no chip factor, for you. The finalists in alphabetical order:
Editor's Pick: Estée Lauder Pure Color Nail Lacquer Red Hautes Collection. "There's really nothing quite like wearing red nail polish, it so feminine and sexy. These bottles are heavy and luxe, and make me feel like a real grown-up when applying. Two thin coats is all you need, not a chip in sight." — Alison Larsen, POPSUGAR Australia health and beauty editor
Which one gets your vote?