Best Nail Colour in POPSUGAR Australia Beauty Awards 2014
POPSUGAR Australia Beauty Awards 2014: Vote For the Best Nail Colour Collection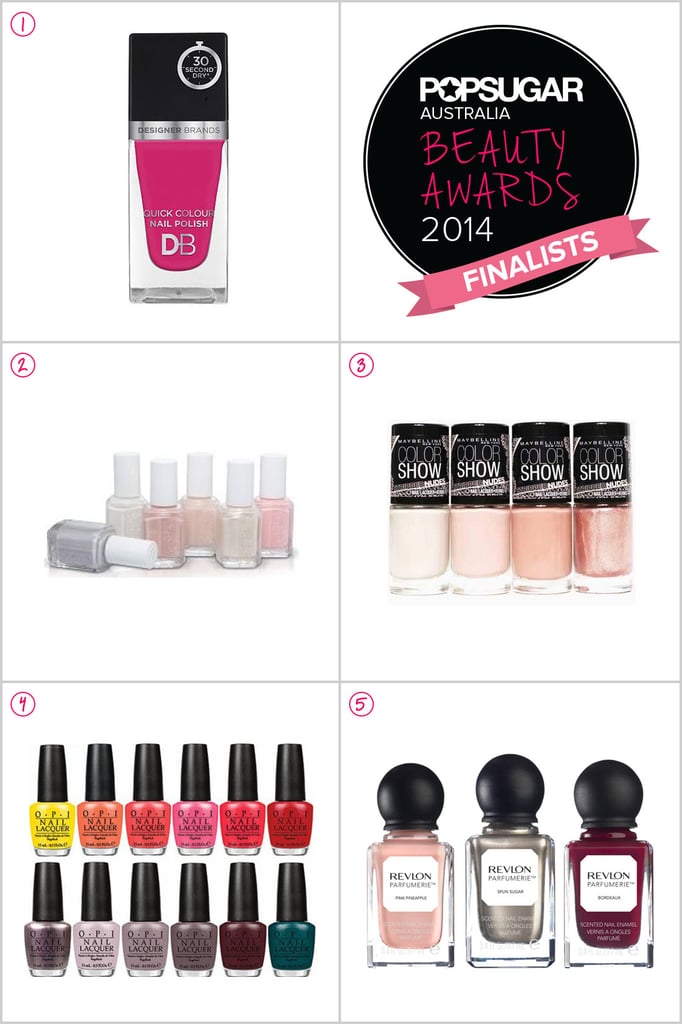 The last day of finalist polls is upon us! The penultimate category is for Best Nail Colour Collection in the POPSUGAR Australia Beauty Awards 2014. 
Judge's pick: Revlon Parfumerie Nail Enamel. "Nail Enamel is the first product Revlon ever came out with and ever since it's been a specialty by the brand. I love these new scented ones, the bottles are vintage-looking and so cute. Whether I am looking for that perfect red, or Summer-worthy pastel I can always find a colour and smell perfect for the look I want." — Chloe Morello

There's something very, um, polished about a fresh mani, pedi. Choosing a colour for your fingers and toes can be difficult enough, but now we need you to pick your formulation of choice from the below, so which is your favourite nail colour collection?