Best Primer in the POPSUGAR Australia Beauty Awards 2013
POPSUGAR Australia Beauty Awards 2013: Vote For the Best Primer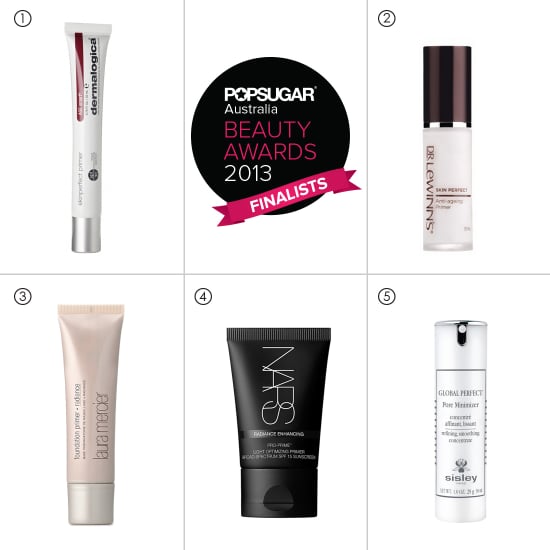 It's no secret using primer is a must and we're now starting to see a trend towards targeted primers, like luminising and hydrating or mattifying. POPSUGAR Australia Beauty Awards judge, Max May, put the entrants to the test with the very best providing stay-all-day qualities and the ability to actually make foundation look, well, better. Think of primer as your second skin, it'll smooth out your canvas and block any nasties from making themselves at home in your pores. Max's five finalists in alphabetical order:

Judge's Pick: Dermalogica Skin Perfect Primer SPF30. "I love the luminosity this product gives the skin. It sits perfectly on top of the skin making foundation glide on the skin and stay! With a SPF 30, you can never have enough skin protection. [Laura Mercier Foundation Primer Radiance is] a favourite and kit staple — this is such a close second!" — Max May
Which one gets your vote? Don't forget to make your clicks count in all the POPSUGAR Australia Beauty Awards categories!