Best Primer in POPSUGAR Australia Beauty Awards 2014
POPSUGAR Australia Beauty Awards 2014: Vote For the Best Primer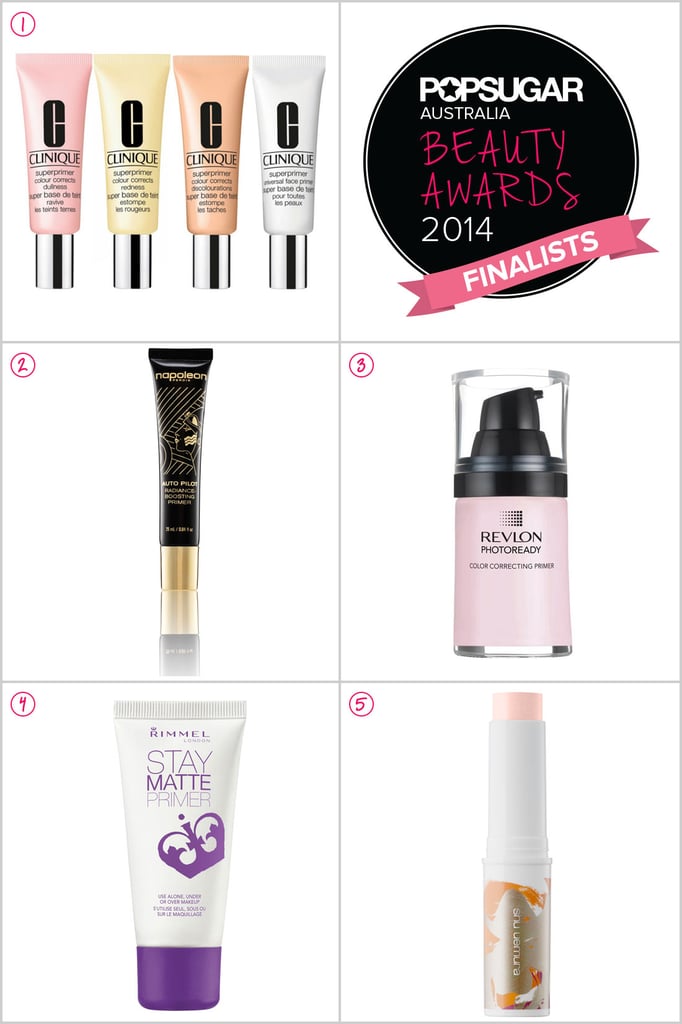 Starting off our final week of POPSUGAR Australia Beauty Awards 2014 finalist polls, is the category for Best Primer. Helping us judge is YouTube vlogger sensation Chloe Morello. 
Judge's pick: Rimmel London Stay Matte Primer. "This really does what it promises, oily skinned ladies will adore this primer and it's ability to keep you matte for hours! I also love the price, as a primer is something you often end up using every day it's fantastic to have one so accessible that really works!" — Chloe Morello
A primer does exactly what it suggests; it literally primes your skin for the rest of your makeup. It can do many a splendid thing, but it's main properties are smoothing your skin's texture to give you an even base, making your makeup last longer, reducing the look of pores, and helping you use less foundation. If makeup had a BFF, our bet is that it would be a primer! So which gets your vote?