Best Purple and Blue Shampoo for Blonde Hair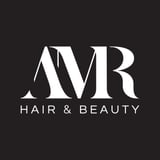 If the professionals swear by it, then we want it in our beauty cabinets. From hair to body to ears and eyes (yes, really) AMR is helping us achieve our mission of turning our bathroom into an at-home salon, with over 7000 products from over 250 trusted brands. The trade pros have it bookmarked, so you should too.
We know we're not alone when we say that we are completely obsessed with Margot Robbie right now. As 2018 picks up speed, she's just casually conquering Hollywood, and every single aspect of her look that we've seen on screen and on the red carpet has been seriously on point. So naturally, we're going to copy it all — starting with her hair. We'll be taking a couple (OK, more like 20) screenshots of her hair with us on our next trip to the hairdresser. In fact, it was this Critics' Choice Awards moment that really sold us on Margot's particular shade of ashy blonde. And don't even get us started on that chic-as-hell updo. . .
We know that creating the perfect blonde shade to suit your skin tone is a job best left to the professionals, but you'll still need to do your part at home to keep your locks looking fresh and expensive for as long as possible. Depending on the colour undertones of your natural hair, either a blue or purple shampoo will be your best friend once you follow Margot's blonde hair colour. Wash with these once a week, and stick to your normal shampoo and conditioner on the other days. Simple.
Not sure which coloured shampoo to use? Here's the general rule of thumb:
Purple shampoo counteracts yellow tones in the hair
Blue shampoo prevents brassiness by eliminating orange tones
Trust us, committing to a blue or purple wash is essential for life as a bombshell blonde. Skip it, and your hair will be a brassy mess before you know it — a costly mistake you only need to make one time to never repeat again.
Once you've booked that salon appointment, we've got you covered with the product recommendations. So the only decision you need to make is: purple or blue?