Best Scented Candle POPSUGAR Australia Beauty Awards 2013
POPSUGAR Australia Beauty Awards 2013: Vote For the Best Scented Candle or Room Fragrance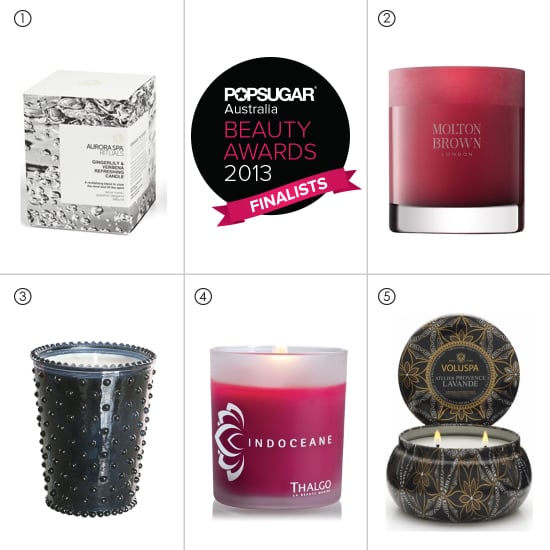 You might not know it, but fragrance for your home is just as important as fragrance for your body. Our sense of smell has the ability to boost our mood and bring back fond memories, so why not evoke that in your home? Scented candles are the ultimate indulgence, and room fragrance goes a long way when sprayed on cushions and lounges. We called for the Best Scented Candle or Room Fragrance in the POPSUGAR Australia Beauty Awards, and here's our five finalists:
Editor's Pick: Voluspa Atelier Provence Lavande 2 Wick Candle. "With a 50-hour burning time, I feel like this will never end! I love to burn it in my bedroom about an hour before bed, the lavender sends me straight to sleep after some deep breathing and meditation." — Alison Larsen, POPSUGAR Australia health and beauty editor
Which one gets your vote?