Best Scrub in the POPSUGAR Australia Beauty Awards 2013
POPSUGAR Australia Beauty Awards 2013: Vote For the Best Scrub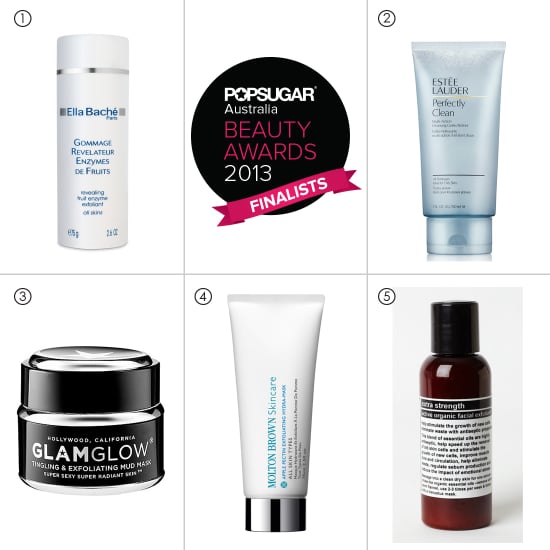 Facial scrub has to be one of the most satisfying products out there, right? There's nothing like that soft and smooth feeling achieved from both a manual and chemical exfoliant. The entries in Best Scrub category had our resident skincare expert, The Facial Room's Jocelyn Petroni, knee-deep in gels, masks and mud. Here are the finalists in alphabetical order:
Judge's Pick: Glam Glow. "This exfoliator is very dense with fine granules so it thoroughly sloughs away dry dead skin cells. The mud base is deep cleansing without drying." — Jocelyn Petroni
Which one gets your vote?