Best Self Tanner in POPSUGAR Australia Beauty Awards 2013
POPSUGAR Australia Beauty Awards 2013: Vote For the Best Self Tanner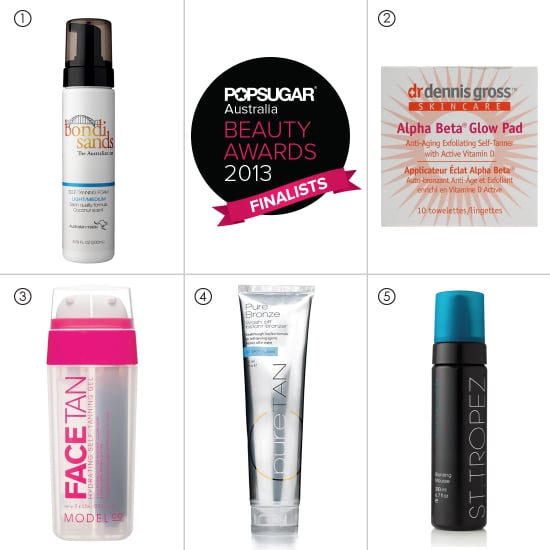 Spring is about to hit and you know what that means? Limbs out! There couldn't be a more perfect time to discover a new self tanner, one you can apply in the comfort of your own home — minus the streaks and orange tint! We tested all the entrants in the Best Self Tanner category of the POPSUGAR Australia Beauty Awards, and now it's time for you to pick the winner. The finalists:
Editor's Pick: Modelco Face Tan Self Tan. "It may seem like common sense, but a lot of women forget to tan their face when using a self tanner. I love the gel consistency of Modelco's Face Tan, and the added hyaluron for its super hydration factor. Self tan can be drying, and you don't want that happening on your face!" — Alison, POPSUGAR health and beauty editor
Which one gets your vote? Don't forget to make your clicks count in all the POPSUGAR Australia Beauty Awards categories!