Best Self Tanner in POPSUGAR Australia Beauty Awards 2014
POPSUGAR Australia Beauty Awards 2014: Vote For the Best Self Tanner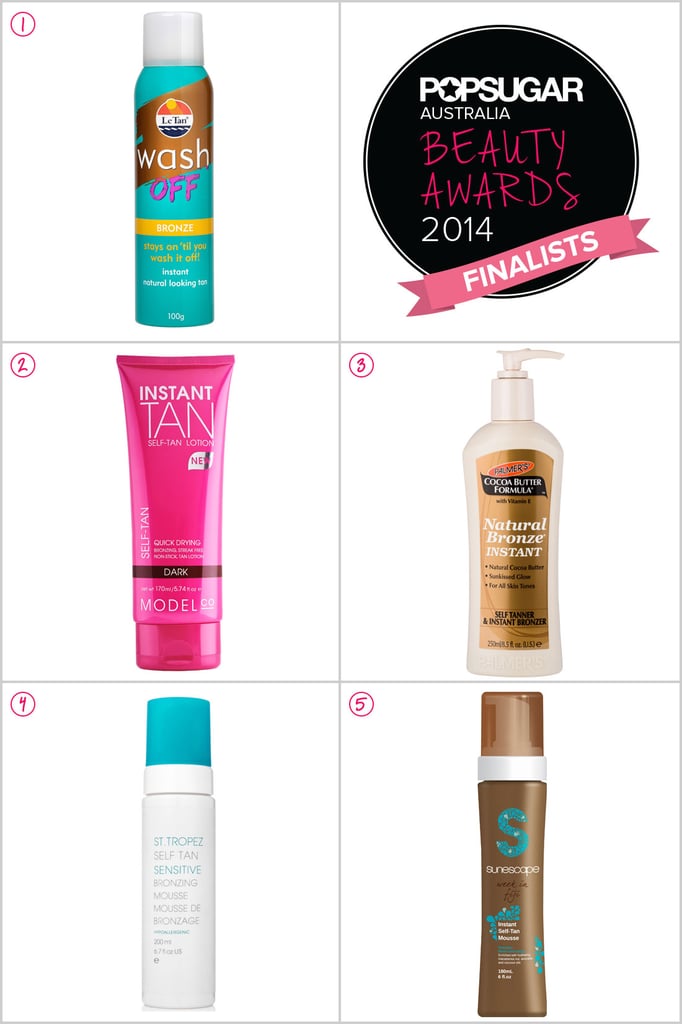 Glowing skin can be your best beauty asset, no matter the weather outside. It's time to vote for the Best Self Tanner in the POPSUGAR australia Beauty Awards 2014. Judging this category is the more than qualified duo Tash and Elle. 
Judges' pick: St Tropez Sensitive Self Tan Bronzing Mousse. "We have used this brand for years but find this product has amazing technology which actually matches the user's skin tone. Plus it leaves no residue, so it doesn't come off on sheets or towels which means we can put it on just before an event and tan whilst we are there!" — Tash & Elle
We're a sucker for some beach-bronzed body action, and there's no reason for the real skin harming stuff, it's all about a natural-looking faux glow, so which is your favourite? Vote below.