Best Shampoo Condi in POPSUGAR Australia Beauty Awards 2014
POPSUGAR Australia Beauty Awards 2014: Vote For the Best Shampoo & Conditioner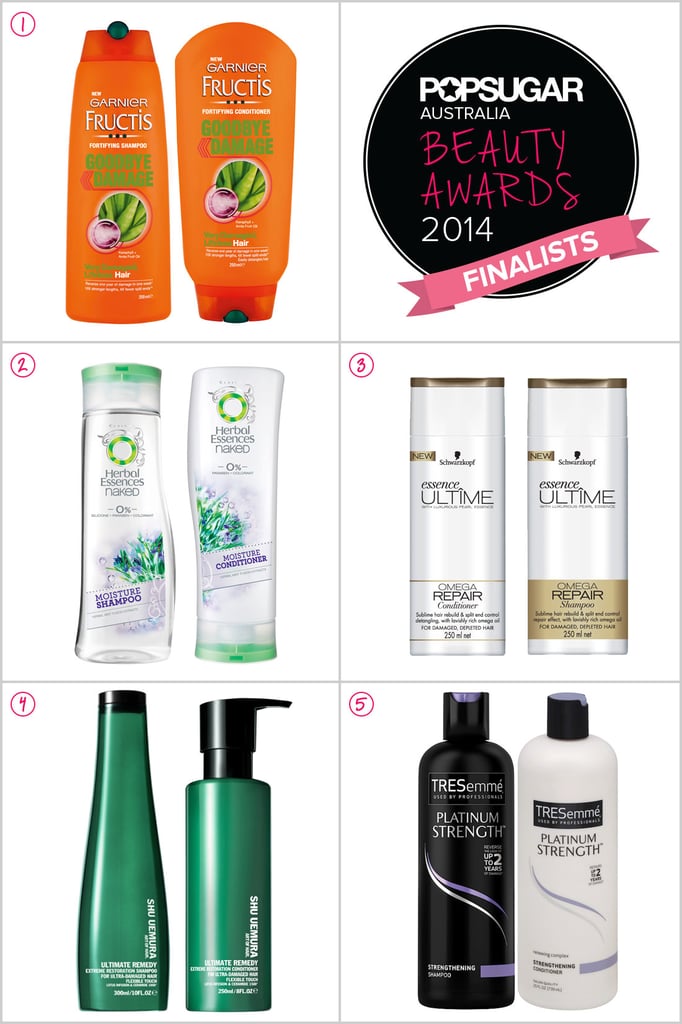 When it comes down to it, clean, shiny and healthy-looking locks are the best beauty accessory of all time (big call we know). But with great hair comes great haircare responsibilities! Here we have our finalists for Best Shampoo and Conditioner in our POPSUGAR Australia Beauty Awards 2014. 
Judge's pick: Herbal Essences Naked Moisture Shampoo and Conditioner. "Not everyone can afford to spend a lot of money on shampoo and conditioner, but more and more we want everything-free alternatives. That's where Herbal Essences Naked Moisture range gets my vote. Free from nasties, it's detoxing, doesn't compromise on quality, and it made my hair feel super shiny!" — Alison Rice

Washing your hair is a big part of every girl's, and boy's, beauty routine, so we're expecting you all to have your favourite. Which one gets your vote?