Best Skincare Products According to a Flight Attendant
This Is How a Transatlantic Flight Attendant Keeps Her Skin Moisturised
As POPSUGAR editors, we independently select and write about stuff we love and think you'll like too. POPSUGAR has affiliate and advertising partnerships so we get revenue from sharing this content and from your purchase.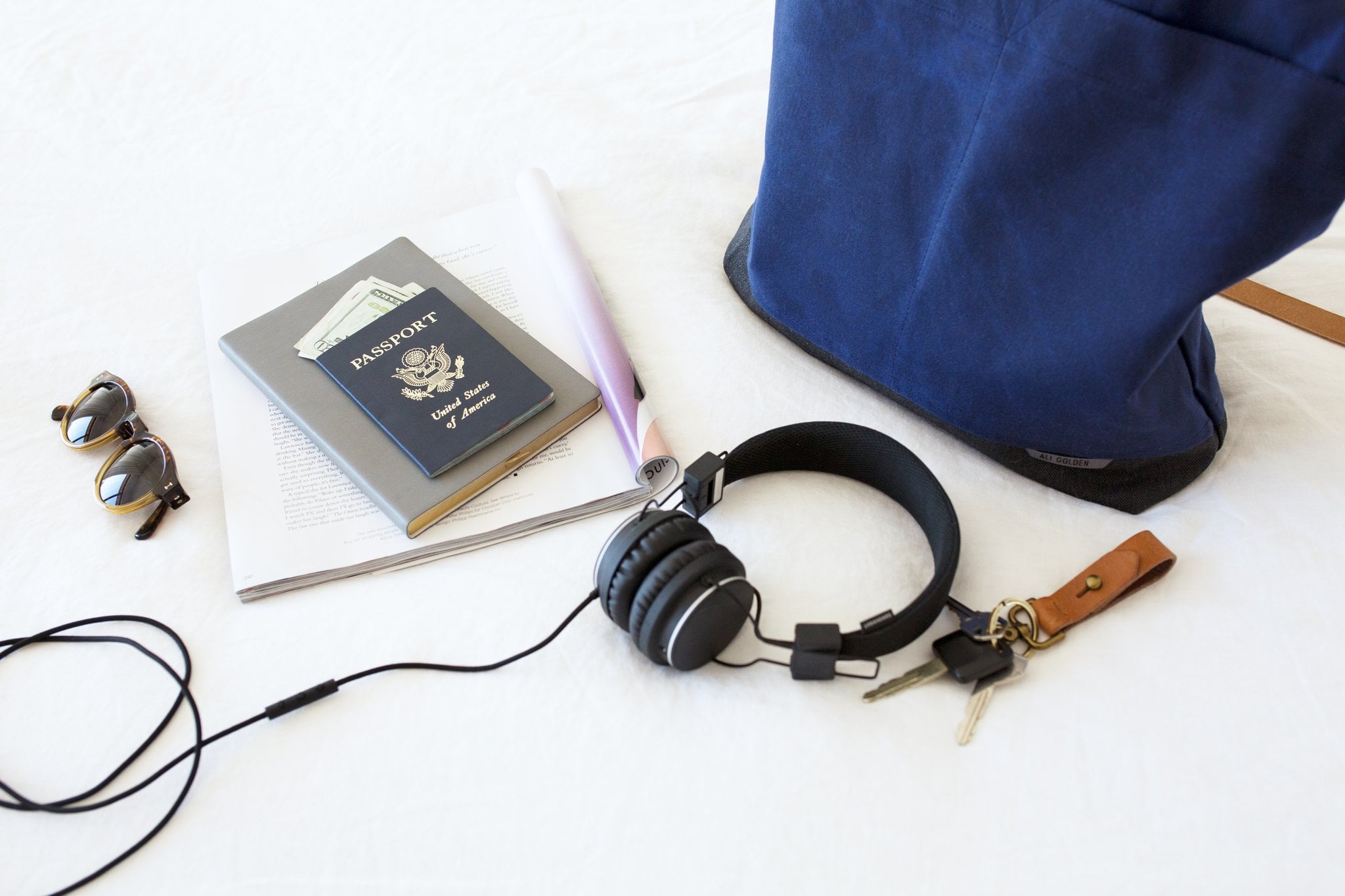 My intense fear of flying can be attributed to two things: one too many viewings of La Bamba at an early age and the fact that it f*cks my skin up. Any time I get on a flight, all the moisture in my face just gets sucked out. It's almost as if there's some imaginary straw that lives up in the oxygen mask compartment that loves dehydrating my fine face.
Because of this aversion (and a pesky lack of funds), I haven't flown in a while. And yet, my skin still thirsts. I reached out to Cindy Ko, a Dubai-based flight attendant whose job consists of 14-hour transatlantic shifts travelling from the UAE to New York City. Despite the toll that must take, she still has flawless skin. Because of this, I wanted to raid her (TSA-approved) beauty bag — and Cindy was kind enough to oblige.
"My favourite place to pick up my beauty products is pharmacies in France," Cindy told me (casual). If you're not jetting over to Paris in the foreseeable future, you can consider picking up one of her favourite Embryolisse Lait Créme Concentrate ($35). "I use it as both a moisturiser and a primer, because it's like giving my skin a fresh glass of water," she said.
Along with nourishing her face, Cindy also applies Nuxe Huile Prodigieuse Oil ($42) to the ends of her hair and uses it as a hand cream. She also loves the same brand's Reve de Miel Lip Balm ($19.99) "for the softest kissable lips." Ooh la la!
"I own two of every product I love. I keep one at home, and the other is left in my luggage."
Cindy says she'll moisturise both before putting on makeup in the morning and then again after cleansing at night. Halfway into her shift, she gets a "rest break," which she usually spends napping. During her siesta, she said, "I take off my face makeup and apply a sheet mask while I sleep. This helps refresh my skin." She loves the K-beauty brand Nature Republic, and she hoards Green Tea and Snail Masks. "I use face masks religiously to combat toxins from the recycled cabin air to the diverse environments of every city I visit," she said. Her beauty bag also includes SPF, because it's possible to get a sunburn while on board.
As for travel-size minis, Cindy said that some of her favourite pint-size products come from brands like Evian (she's a fan of the Facial Spray, Neutrogena, and Lancome. She also spritzes Chanel Coco Mademoiselle Eau de Parfum Twist & Spray ($188) for in-flight touch-ups. "I own two of every product I love," she said. "I keep one at home, and the other is left in my luggage. It's too much of a hassle to repack makeup and toiletries every other day."
Cindy's ultimate TSA hack involves, predictably, a non-liquid. "I've learned the importance of baking soda for its multi-purpose uses," she told me. "Whether it's for exfoliating, adding to a warm bath to soften my skin, or using as a deodorant and even as a dry shampoo, it's the perfect carry-on item." Just be sure to pack it in a Ziploc bag because, as Cindy confirmed, beauty products often explode while in transit — even for the pros!
Image Source: POPSUGAR Photography / Sheila Gim