Best Sunscreen in the POPSUGAR Australia Beauty Awards 2013
POPSUGAR Australia Beauty Awards 2013: Vote For the Best Sunscreen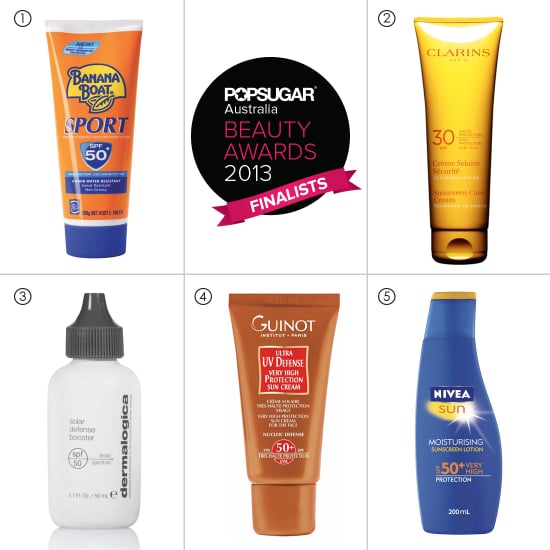 Back in the day, sunscreen was sticky, smelly and thick. Today, not only are products packed with SPF levels of up to 50, but they're light, won't cause breakouts and feel mostly lovely on the skin. The POPSUGAR Australia Beauty Awards recognises the best new products released in the last 12 months, and Best Sunscreen is just one of 29 categories! Apply your sunscreen to clean, dry skin. Vote for the winner from the following five finalists:
Editor's Pick: Clarins Sunscreen Care Cream SPF30. "I love, love, love this sunscreen. It's not only perfectly chic for my beach bag, but it has a great consistency and provides real coverage. I can really smell and feel the aloe vera, apricot and vanilla — delicious and it works. " — Alison, POPSUGAR Australia health and beauty editor
Which one gets your vote? Don't forget to make your clicks count in all the POPSUGAR Australia Beauty Awards categories!