Best Sunscreen in POPSUGAR Australia Beauty Awards 2014
POPSUGAR Australia Beauty Awards 2014: Vote For the Best Sunscreen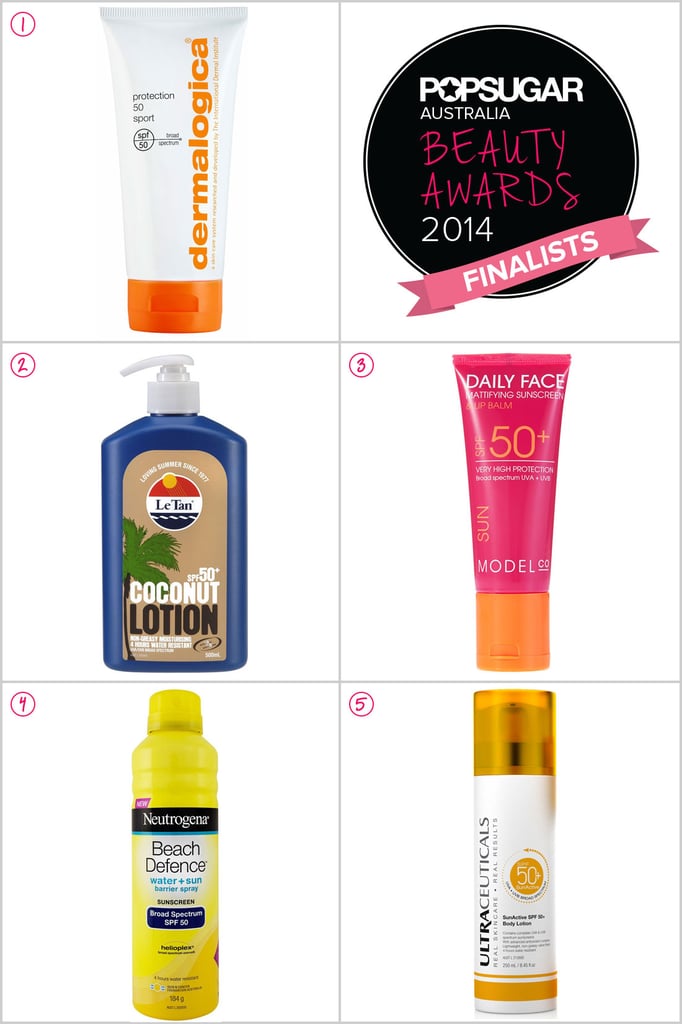 Moving onwards with our POPSUGAR Australia Beauty Awards 2014 voting, next up is Sunscreens. Helping to judge this category is fashion's dynamic blogging duo Tash and Elle from They All Hate Us, and we can think of no other long-legged sensations better to be the judge of this one. 
Judges Pick: Neutrogena Beach Defence Spray. "We love the ease of this product in the spray bottle . . . not only does it protect you from the sun but it gives you an amazing glow whilst beaching." — Tash and Elle
In Australia we know, more than in most countries around the globe, the importance of wearing sunscreen is paramount. Every. Day. So we couldn't have anything less than the highest protection possible as being the top performer in this category. 
So, which every day sunscreen gets your vote?