Best Women's Scent in POPSUGAR Australia Beauty Awards 2014
POPSUGAR Australia Beauty Awards 2014: Vote For the Best Women's Scent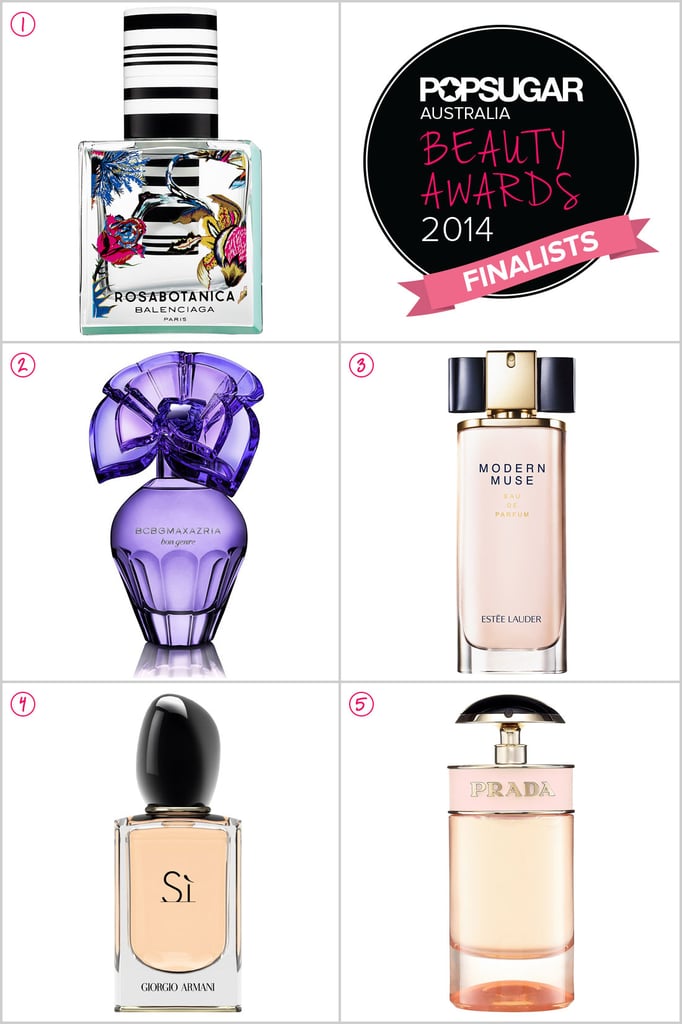 The highly anticipated category Best Women's Scent is up next in the POPSUGAR Australia Beauty Awards 2014. 
Judge's pick: Estée Lauder Modern Muse. "It could have been Arizona Muse (amazing), but the Modern Muse campaign really captivated me. I was so keen to try it and wasn't surprised how much I loved it on my skin. The contrast of floral and woody notes is so beautifully complex. Just like a modern woman." — Alison Rice
Whether you're a fruity, floral, musky, woody or fresh kinda girl. Even if you love a signature scent or like to mix it up with lots of different perfumes, you've probably walked through the duty free or department store beauty floor and had a spritz of something new. We've whittled it down to our top five, but which of the below is your favourite?