Beyoncé, Rihanna, and Zendaya Show Fall 2018 Beauty Looks
Have You Noticed This 1 Common Thread in the Latest Celebrity Covers?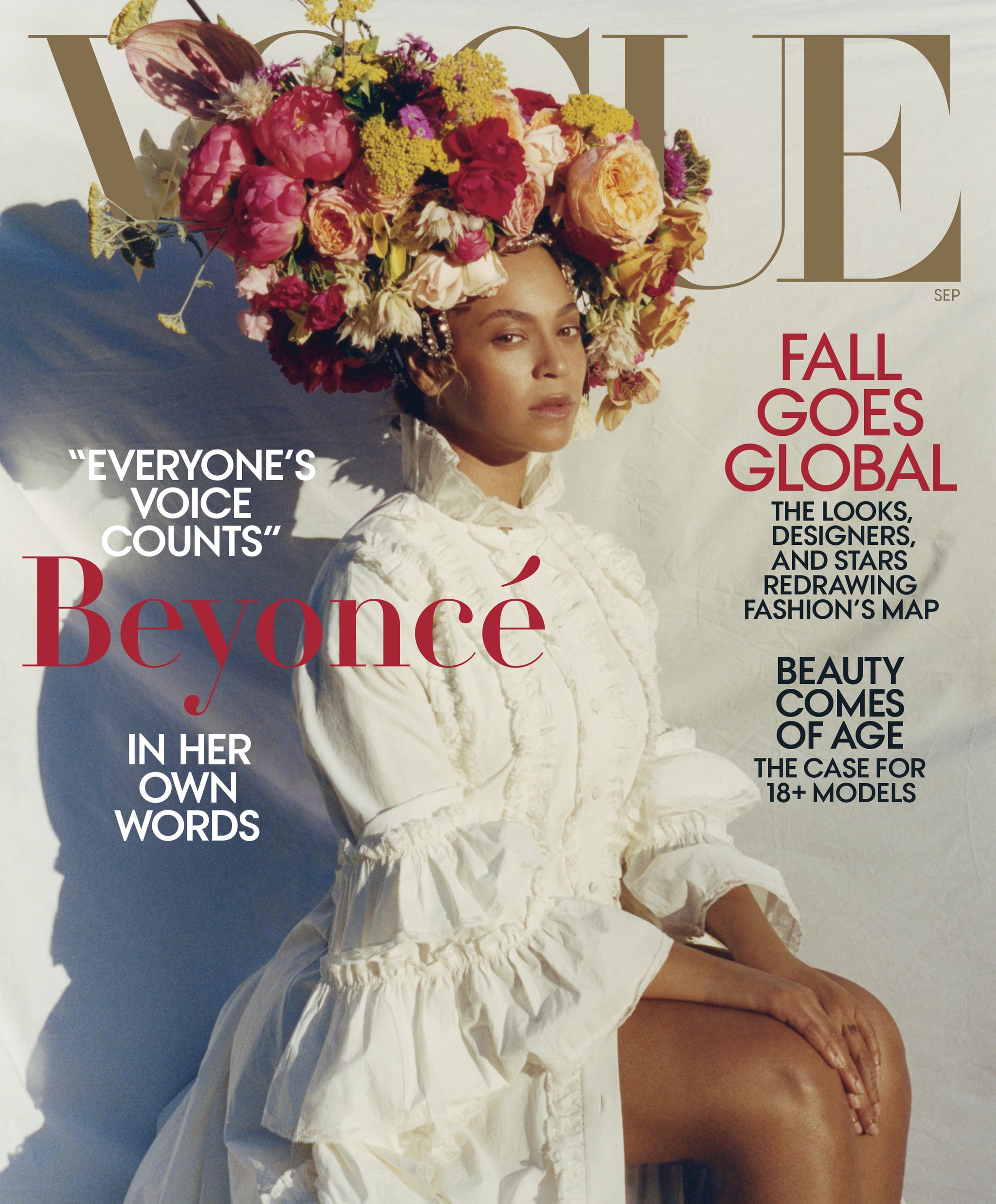 Vogue / Tyler Mitchell
If three recently released Fall magazine covers are to believed, the beauty forecast for the impending season can be described in one hashtag: "#TBT." Whether it's Rihanna wearing skinny retro eyebrows for Vogue UK, Beyoncé donning the most Beyoncé flower crown on Vogue US, or Zendaya opting for a Bardot half bun, it looks like vintage beauty is back.
Beyoncé's September issue is a landmark for many reasons. First, Vogue editor in chief Anna Wintour gave Bey unprecedented creative control in all aspects of the shoot. According to The Huffington Post, Beyoncé picked the 23-year-old photographer Tyler Mitchell to shoot her cover. It is the first time in the magazine's 126-year history that a black photographer's work has graced the cover.
Beyoncé kept her go-to glam squad intact for this shoot; Sir John did her minimalist makeup and Neal Farinah kept her hair natural, leaving it in braids when it wasn't covered by what might be the largest flower crown in history. "I think it's important for women and men to see and appreciate the beauty in their natural bodies," she wrote. "That's why I stripped away the wigs and hair extensions and used little makeup for this shoot." The result is a breathtaking retro effect that brings to mind the "Lemonade" short film or Beyonce's tour de force Coachella performance.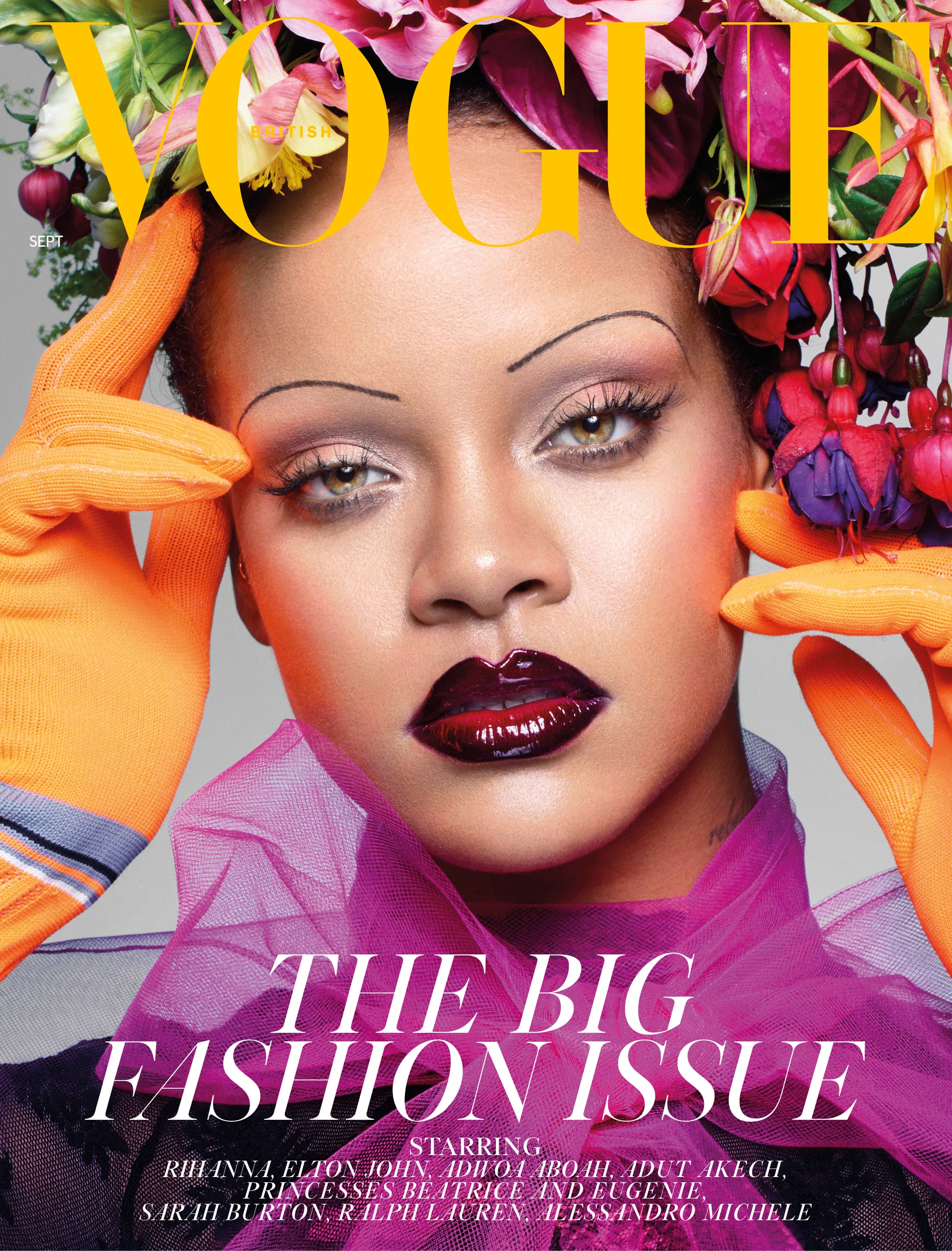 Vogue UK / Nick Knight
Rihanna also wore a flower crown on the cover of Vogue UK, although more of Twitter noted the singer's barely there eyebrows. The look takes inspiration from a bevy of eras; 1930s Marlene Dietrich comes to mind, as does the '90s brow resurgence seen on celebs like Naomi Campbell, Drew Barrymore, and Cindy Crawford. Others noted that South African women have been wearing the look for years, too.
For Marie Claire, Zendaya channelled her 1960s mod side with a purposefully messy half-up courtesy of hairstylist Larry Sims. Against her Max Mara leopard print sweater and skirt, it brings to mind old-school beauty icons like Brigitte Bardot, Raquel Welch, and The Supremes. The actress is known for being somewhat of a hair chameleon who tries out scores of looks, and she has also been outspoken about the importance of representation for women with natural hair.
In the piece, Zendaya spoke with Janet Mock about auditioning for roles that were not necessarily written with a black actress in mind. While talking about casting for the 2017 Spider-Man reboot, Zendaya said, "I definitely went into it like, 'Hopefully they'll' — as they call it in the industry — 'go ethnic.' I remember making the decision to straighten my hair. I didn't know that they were going to be more diverse in their casting. I didn't know that I was walking into a situation where they were already breaking the rules. You get so used to having to break the rules for people."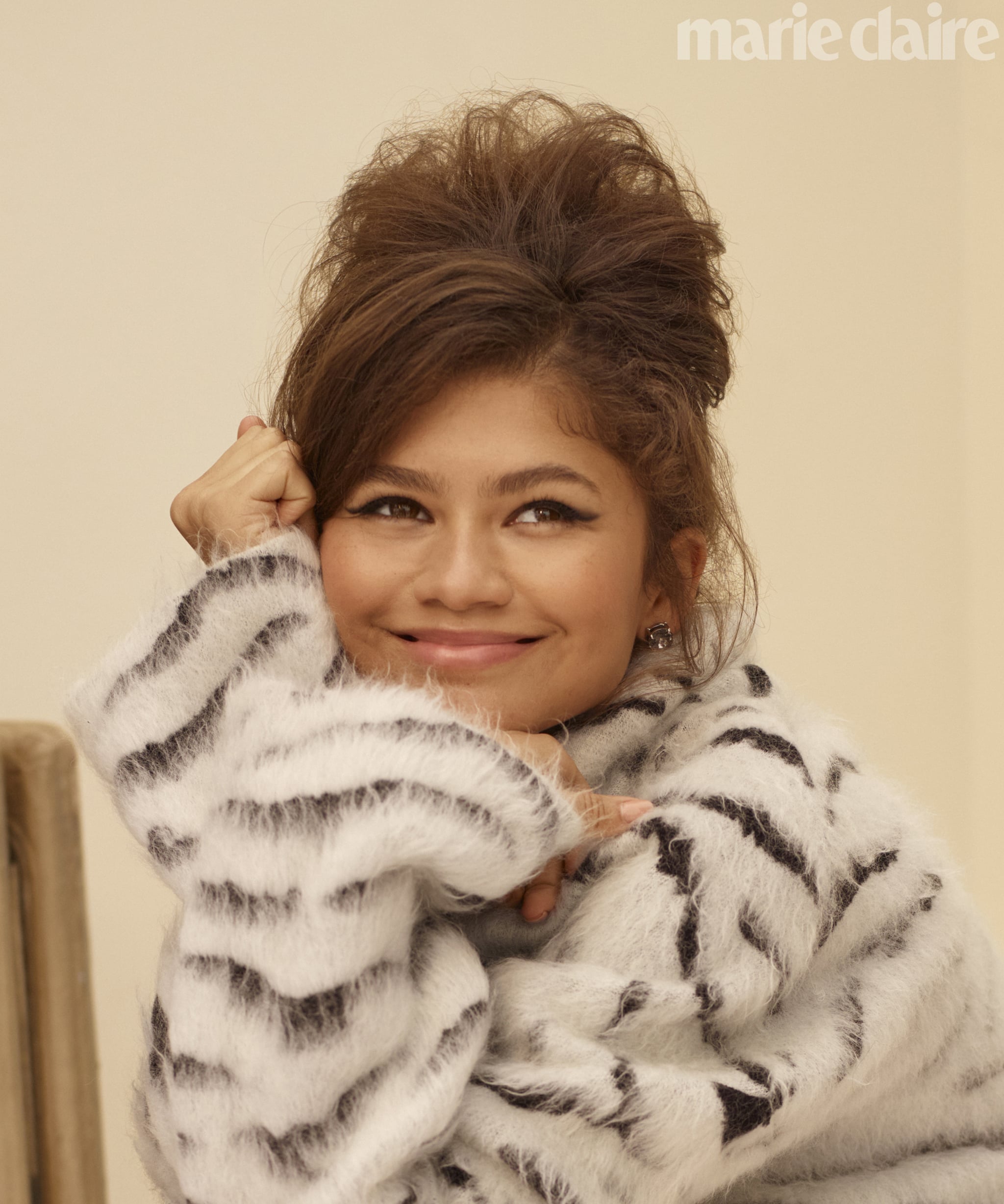 Thomas Whiteside for Marie Claire
So: whether you're a '90s child or 1960s aficionado, these covers are giving you blanket permission to treat Fall like one endless #TBT. And even if you just can't get on board with Rihanna's gorgeous-but-tiny skinny brows, the good news is that Beyoncé and Zendaya are keeping them thick.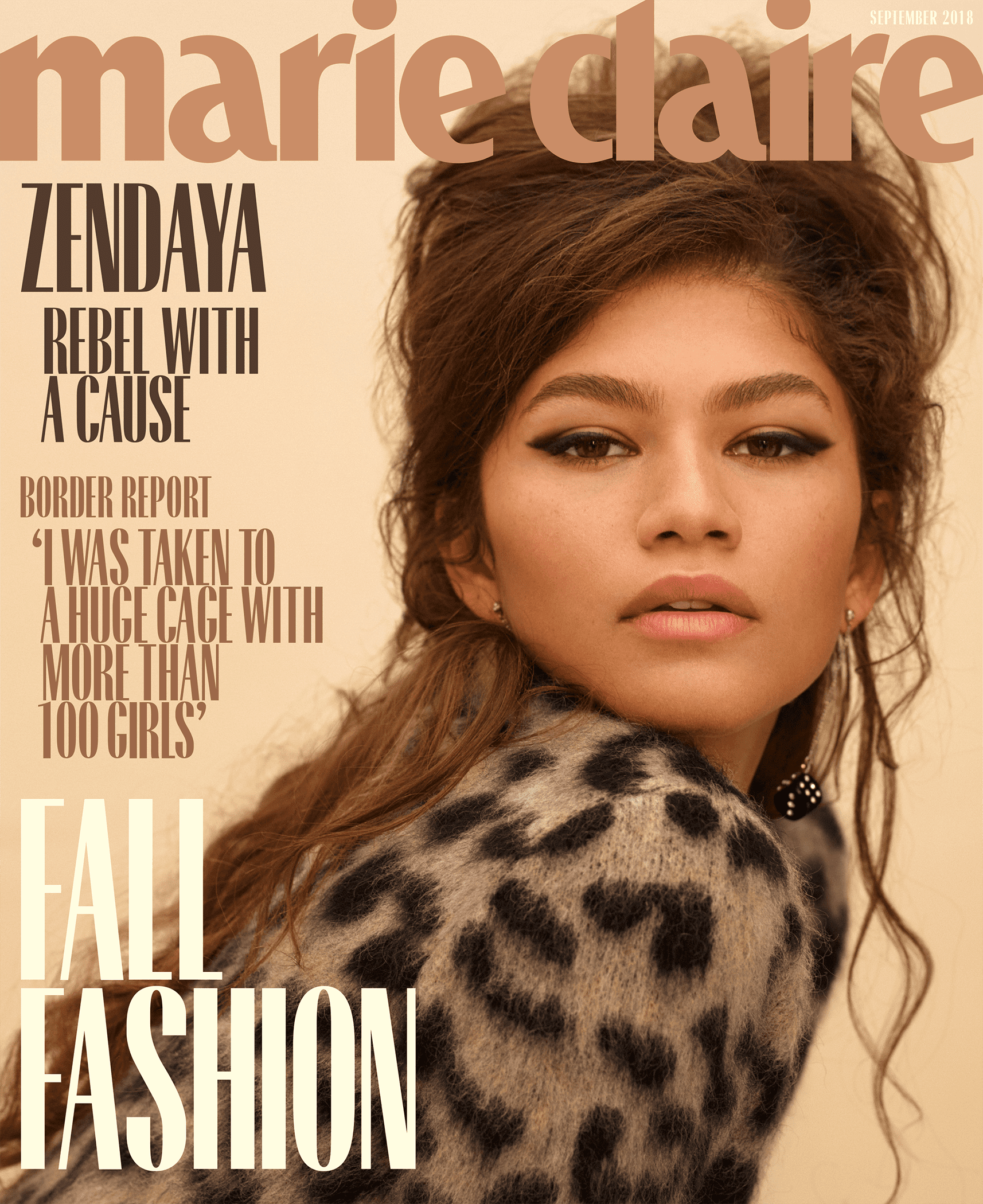 Thomas Whiteside for Marie Claire
Image Source: Tyler Mitchell for Vogue