Beyoncé's Full, Long Wavy Hair And Cool Nail Art
Did Beyoncé Debut Her Super Bowl Nails?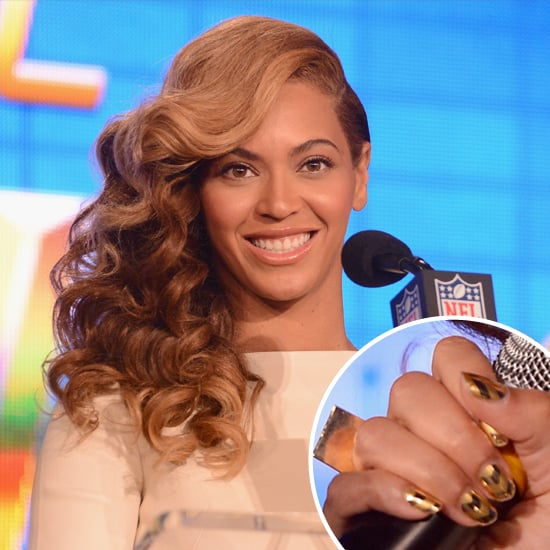 Lip-synching dramas aside, Beyoncé is still one of the baddest vocalists around, and she proved her mettle as she belted the US National Anthem at a Super Bowl press conference over the weekend — live. But it was her voluminous, side-swept curls and glitzy nail art that caught our eye. The songstress sported gold nail wraps with a chevron design. And it also seems she's the latest celebrity to try the current hair trend: over-the-shoulder waves. While others have gone for a more retro and relaxed style, Beyoncé's curls were highly defined and full-on body. She kept her makeup natural except for a pop of gold eyeliner on her bottom lids. Now with the inauguration drama settled, only one question remains: what beauty surprises will her Super Bowl half-time show hold?