The Biotherm Spa Car
Soon, You Can Drive the Biotherm Spa on Wheels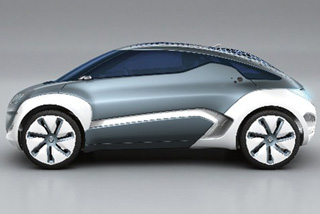 In 2012, WWD reports that we can all look forward to the first "spa car," a Renault/Biotherm collaboration with the too-cute name, Zoe Z.E.
The car won't emit any nasty emissions (being completely electric) and it's very, very clever. It promises to purify your air, provide pollution protection for your skin and diffuse pleasant scents designed to boost mood and alertness. (There's an "awake" morning scent, a "de-stress" after-work one, and a "stay awake" for late-night driving. Very thoughtful.)
What do you think? Is this spa car everything you've dreamed of and more or does it sound like a very odd gimmick to you?