Blue Eye Shadow Trend on the Red Carpet
This Cool '80s Eye Shadow Trend Has Gone From Runway to Red Carpet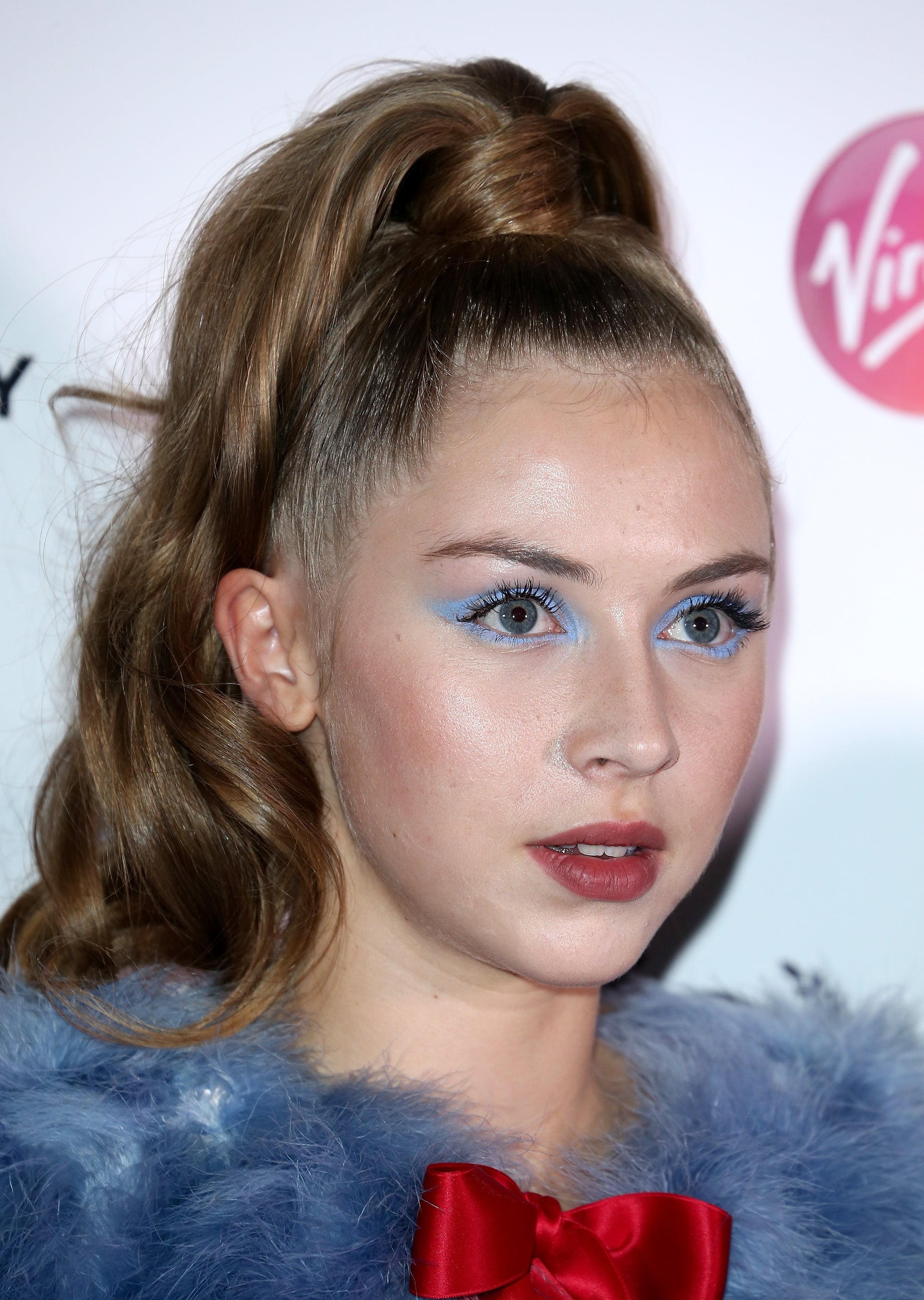 Frosted blue eye shadow is something we thought would be well and truly left in the '80s, but to our surprise, the look has returned and made its way from runway to red carpet this season. We're kind of hesitant to admit that the look is growing on us.
The colour choice was spotted both at New York Fashion Week and London Fashion Week, and now it has made its way onto the red carpet, too.
Hermione Corfield made blue shadow cool when she coordinated it with her outfit at the 'Bees Make Honey' premiere as part of the Raindance Film Festival on Saturday. All eyes were on her bold lids, rosy cheeks, and natural pink lip. The blue eye shadow was taken right onto the lid with a slight cat eye, and for an extra pop, it was also taken right along the lower lashes. The eye makeup works surprisingly well against her light blue eyes and fair skin. Hermione's hair is also another throwback, taking us back to the days of high-as-you-can-get-them ponytails.
Let's hope you didn't throw out your Barry M dazzle dust just yet, because you might just find yourself needing it again. Keep reading to see the full look.