Brad Pitt Ad For Chanel No. 5 Perfume
Brad Pitt's Chanel No. 5 Ad, Part 2!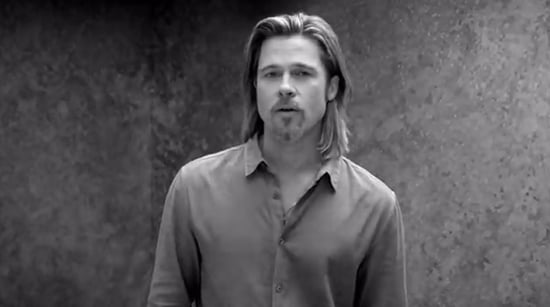 You'll probably know by now that Brad Pitt is the new face of Chanel No. 5. That's right — a man, advertising a woman's fragrance. But it makes complete sense, no? If Brad Pitt thinks Chanel No. 5 is sexy, then we'll bathe in the stuff. Up until now, we'd seen the first swoon-worthy commercial (ladies, feast your eyes) and now we're bringing you part two. Yep, Brad Pitt in all his glory — again! Click to watch the video. It's worth a viewing just to hear that deep, gravelly voice! Also, see you at the Chanel counter.