Bridal Beauty Checklist What You Need to Do Six Months Out From Your Wedding
Bella Bridal Beauty Countdown: 6 Months Out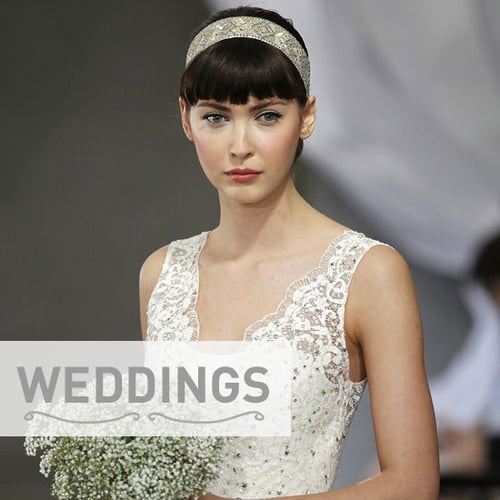 With the news that celebeauties Anne Hathaway, Holly Valance and Cat Deely tied the knot over the weekend, wedding season is officially upon us! We love a good celebration of love, and whether you're currently planning your dream wedding or simply dreaming of wearing white, you can never be too prepared when it comes to hair and beauty. We'll be rolling out our bridal beauty checklist over the coming months to help ensure you look perfect on your big day, so be sure to check back in. To find out what you need to consider six months out, keep reading.
Major Dental
If you're thinking about any sort of major dental work, now is the time to make an appointment with your dentist. It might not be too late for braces or an intense round of Invisalign to help straighten your teeth. Veneers will give you more instant results, but they are also costly. Be sure to do your research, check your health fund rebate and visit a dentist you trust.
Cosmetic Surgery
If you've been considering plastic surgery for some time and believe it will make a big difference to how you feel on your wedding day, now is the time to visit two or more trusted cosmetic surgeons (it's important to get a second opinion). Also remember that it can take up to a year to see the full effects of a procedure like a rhinoplasty (nose job), so be sure to keep that in mind. Other body-altering procedures like liposuction require less time to see results, but they are quite invasive so you'll need time to recover.
Hair Length and Style
You might like to have a mini hair trial six months out to decide what length you'll need your hair to be to achieve your desired beauty look. What you can't make up in real length can be covered by extensions, but it's good to have a head start on the growing process.
Consider the Condition of Your Skin
Regular facials don't generally kick in till the three-month mark, but if you're having issues with adult acne or pigmentation, you're best to see a dermatologist now. They will advise the right skincare and treatments to help fix your skin problems early, so the facials closer to your big day can be focused on brightening and plumping.