Brow Basics: How to Find Your Perfect Eyebrow Shape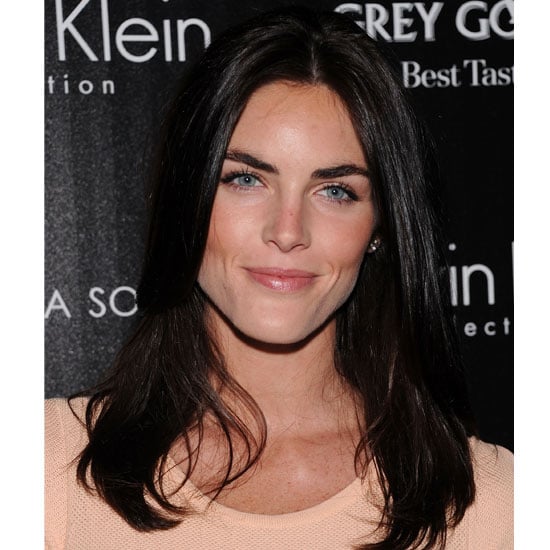 Whether you're shaping your eyebrows for the first time or trying to recover from an over-zealous wax, we all need to know what our perfect brow shape is before we get down to grooming and start with the hair removal. The good news is it's simple and easy to become your very own brow expert. All you need to do is familiarise yourself with the three key points that help to determine your best brow shape and lay your hands on a pencil. Keep reading for to find out more.
The start of your brow. This is the end of your brow closest to your nose. You want this to measure up in line with your nostril so hold a pencil vertically against the bridge of your nose — where your nostril just begins — and that is where your brow should start. Tip: use a kohl pencil with the tip facing upwards, then you can gently press the pencil against the skin to mark where the brow should start.
The arch. The arch is the most important part of the brow and it's essential that you find out where it should reach its peak. Again, taking the pencil, line it up with your nostril — this time the outer section closest to your cheek — and angle it outwards so that it goes "through" the centre of your eye at your pupil. Again mark where the pencil reaches your brow as this should be where your brow arches.
The end of your brow. This is the outer-most section of your eyebrow, closest to your temple. To find where your perfect brow should end, take your pencil and again hold it at the outer nostril by the cheek, but this time, instead of angling it through the pupil, you want to aim alongside the outer corner of your eye. Where thepencil reaches your brow (or the line that your brow would follow if it's missing!) is where your eyebrow should end.
Once you've marked these three areas you know the shape that your eyebrow should take. If you find your hair is extending over these areas, you've got the simple task of either waxing or plucking in line with the markings. If, however, you've over-plucked in the past, you'll need to try to grow these areas back. Whilst you're waiting for the sparse areas to grow, use a brow product to fill in the area. Try a brow pencil — always remember to use light, feathery strokes in the natural direction of hair growth — or a wax, followed by powder to keep the pigment in place.