Brushed Up Eyebrow Trend
Fleek Week: Have You Tried This Brow-Raising Trend?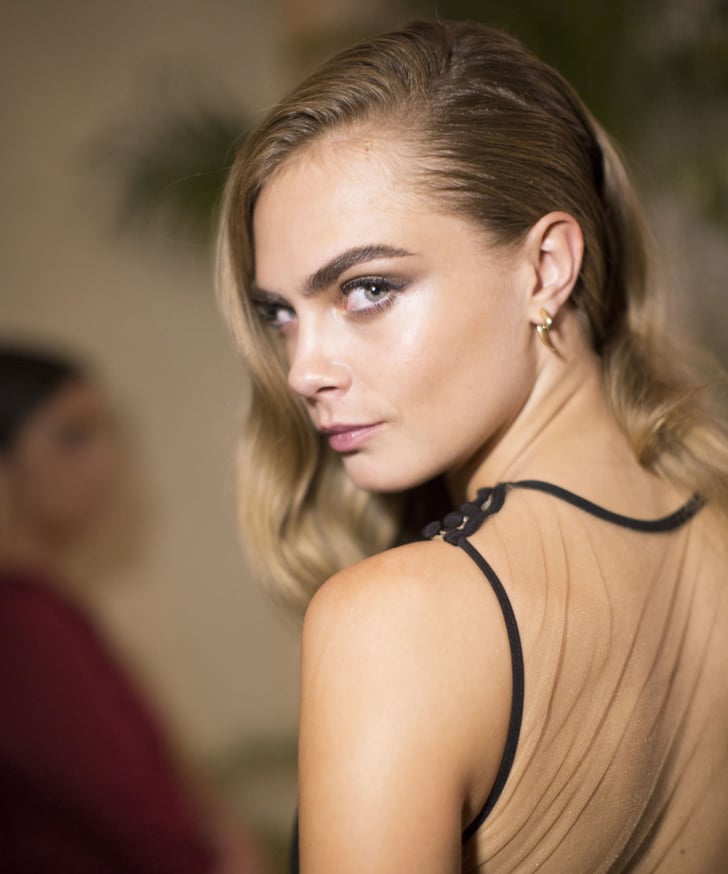 It's Fleek Week at POPSUGAR Australia, and we're dedicating the whole week to brows. Every day you'll be treated to a new brow story that will help you on your way to the best brows of your life. Bold brows were all over the red carpet — and the runways! — this year, but the one trend we've been particularly fixated on are brushed-up brows. Whether you have full or skinny brows, this look is something you can easily replicate, and it lends an edgier vibe than just a filled-in look. Cara Delevingne is known for her full brows, but she likes to keep them groomed with a brushed-up look, which you can see above.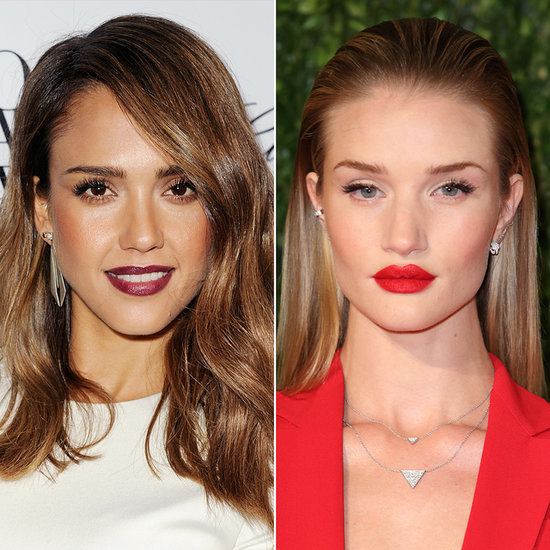 "The brushed-up brow trend is a response to the fuller, bolder brow that has become so coveted," explains brow specialist Ramy Gafni, who's tended the brows of Britney Spears, Taylor Swift, and Rihanna. We've also seen this look on plenty of celebrities like Jessica Alba and model Rosie Huntington-Whiteley. Jessica wore a deep berry lipstick to complement her groomed brows, while Rosie let the wispy feeling of her brows add an element of edge to her otherwise-classic beauty look.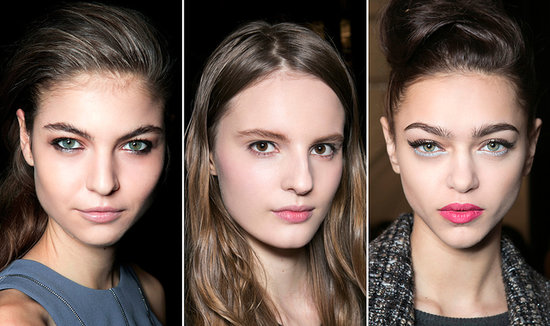 We also saw the look on the Fall 2013 runways at Rebecca Taylor (left), Proenza Schouler (center), and Badgley Mischka (right). "Everyone wants eyebrows like Cara Delevingne or Lily Collins," Gafni says, "but many people don't have enough natural fullness to their brows to achieve this look — either because of over-grooming their eyebrows or genetics, so actresses and makeup artists have begun to brush the brows upwards to make the brows look as substantial as possible."
So regardless of your brow thickness, anyone can master this look. Gafni recommends a clear brow gel "to simply hold the hairs in the brushed-up position." But you can also opt for a tinted formula to help add the illusion of fullness.