Bulgarian Man Is Getting Plastic Surgery to Look Like Lady Gaga:
Man Gets Plastic Surgery, Sex Change to Look Like Gaga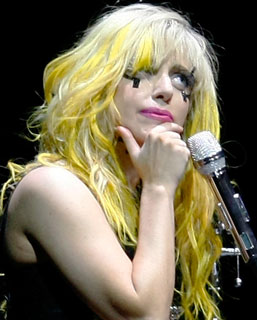 One Bulgarian man is taking his Lady Gaga love to the extreme by using cosmetic surgery to turn himself into her doppelgänger. Penio Daskalov is having both a sex change operation and cosmetic surgery to aid in his Gaga-fication. "I really admire the way she has created herself, so when I've had my operations I won't be quite a man or quite a woman," Penio says.
The phenomenon of ordinary people using plastic surgery to look like celebrities isn't new territory, but this is perhaps the most extreme example so far. Do you think this story will have a happy ending?