Can Gel Or Shellac Manicure UV Lamps Give You Skin Cancer
Are The Lamps Used At Nail Salons Going to Give You Cancer?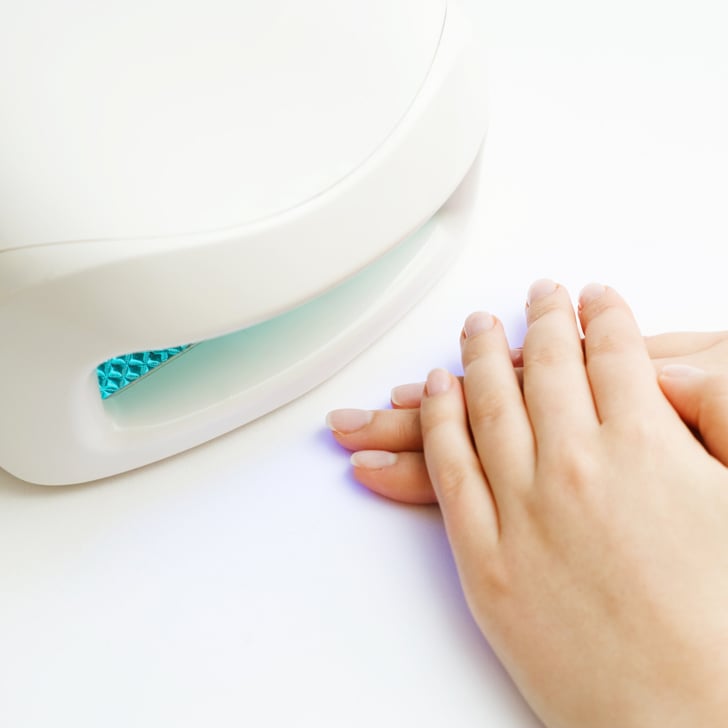 Source: Shutterstock
Would you go to a solarium now, knowing all that you know about the associated (and extremely high) risk of skin cancer? Nope, neither would we. That's why we're currently asking ourselves why we've been putting our hands in one pretty regularly since the introduction of gel manicures. The little UV lamps they use to dry your nails are miniature versions of a tanning bed in that both project UV rays directly onto our skin. LED lamps are generally considered safer (though they still emit a small amount of UV rays), but since they're more expensive they're less commonly used in salons. The question is: are these little nail lamps actually going to give us skin cancer?
The answer, unfortunately, isn't quite as clear. There's no rock-solid evidence either way as yet, since we haven't been using them long enough to make accurate conclusions. However, a new study out of Georgia Regents University in the US was released on Wednesday, with some interesting findings. Here's what we can glean from the research:
The Facts
17 different lamps were tested, from 16 different salons across the US (therefore all lamp brands, wattages, shapes and sizes were different).
As expected, it was confirmed that the stronger the lamp wattage, the more UV rays it emitted.
It requires 60

joules

of UV rays to cause damage that can lead to skin cancer.
The lamps were discovered to emit between 1 and 8 joules — so a very small amount.
Therefore, the lamps project a much smaller dose of UV light than tanning beds do (but UV rays are harmful in any dose).
What That Means For Us
It's extremely unlikely that a single use of the machine will lead to skin cancer, but it's not impossible.
Researchers came to the conclusion that as little as eight uses of a nail lamp over two years will lend enough exposure to put you at serious risk of cancer.
All of which means: if you use a lamp four or more times a year, you're at risk.
How to Minimise Your Risk
Safety first — even the prettiest nails aren't worth risking your health for, so ideally, you won't get Shellac or gel polish on your nails anymore. However, if you're fond of the benefits of gel polish, you can step up the safety for your next manicure session by wearing fingerless manicure gloves (yes, they exist) and/or coating your hands and arms in high SPF sunscreen before you use the lamp. Also ask your manicurist if they use LED or UV lighting. The difference in UV rays is quite minimal, but it is a difference.
Thumbnail: Getty