Cara Delevingne Shaved Head Tattoo
Cara Delevingne Is Rocking a New Tattoo on the Back of Her Shaved Head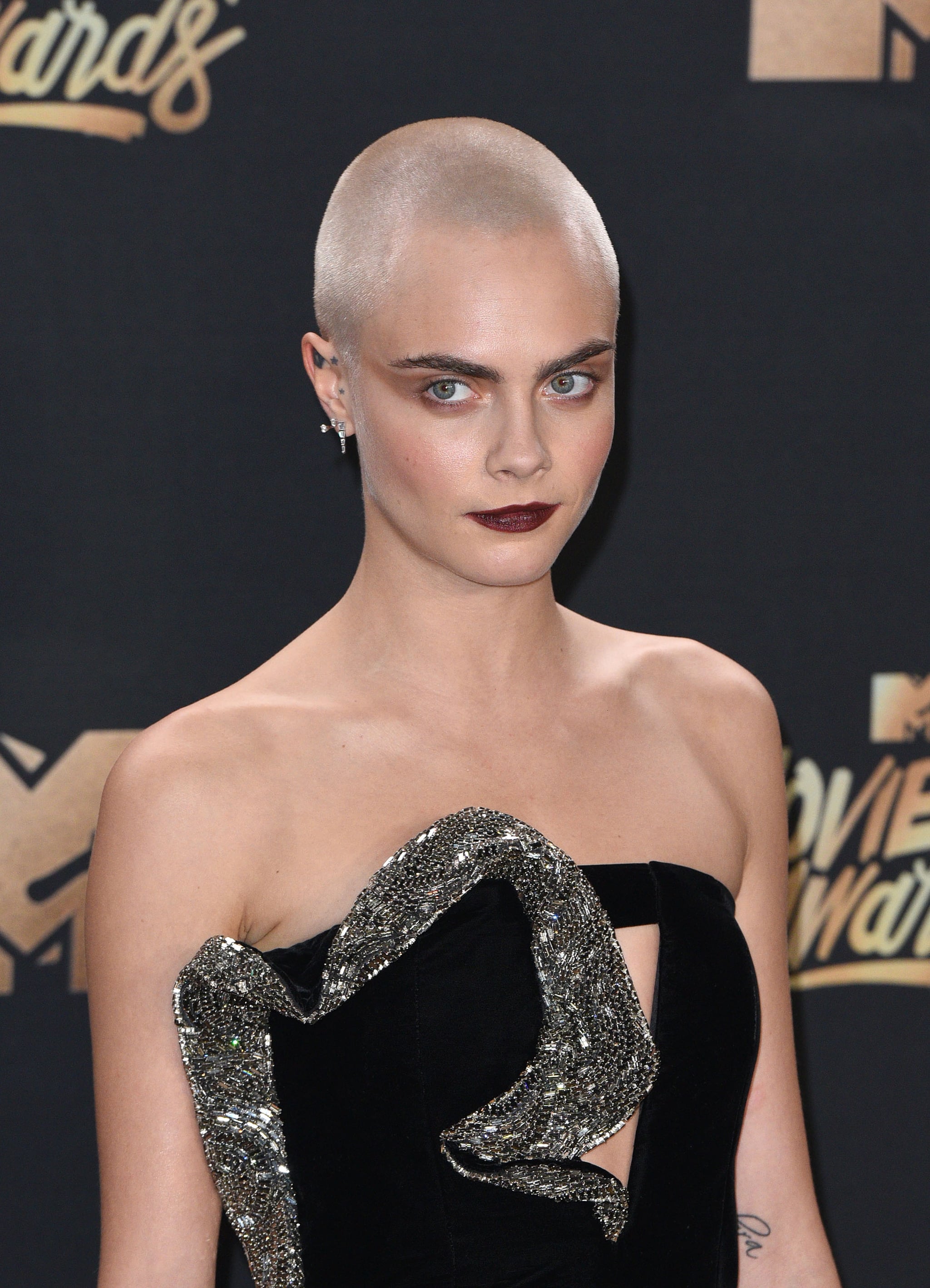 Since mega model Cara Delevingne shaved her head, everyone has been talking about it . . . like how she dyed it silver for the Met Gala. And while that fantasy red carpet moment was awesome, what she did for the MTV Movie and TV Awards is something more wearable.
Cara got a large but fashion-forward "tattoo" designed on the back of her head for the award show. The look was created by hairstylist Mara Roszak, who said on Instagram: "I am in awe of this incredible creature. The beautiful #CaraDelevingne with a little head design drawn by me."
The geometric head tattoo perfectly complements the boho real ink art she has on the back of her neck. It also adds spice to, well, a plain shaved head. A deep, burgundy lip and her signature bold eyebrows pulled together the downtown vibe from the front.
All you need to try this at home is a friend with some artistic skills and longwear, waterproof eyeliner pencil!