Carrie Underwood Talks Beauty Blunders and Her Skincare Routine
5 Minutes With Carrie Underwood on Skin Saviours and Too Much Makeup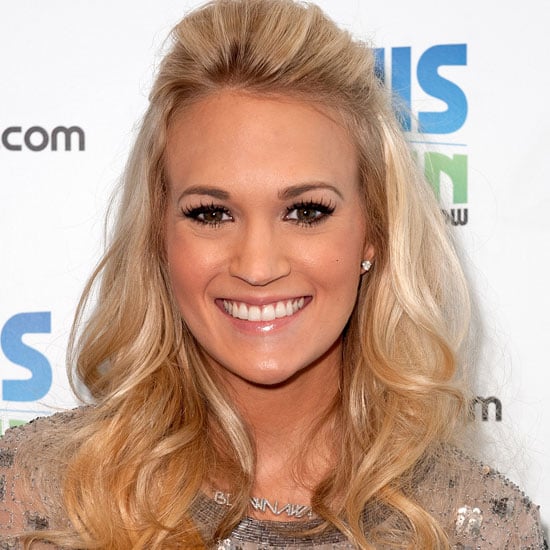 With over 14 million albums sold worldwide and five Grammys to her name, Carrie Underwood is one of American Idol's biggest success stories. We managed to grab a few precious minutes of her time to talk to the Olay ambassador about her beauty look, including her biggest beauty blunder — "The entire space between 1998 to 2005," she quips — ahead of her Australian headline tour which kicks off in Melbourne next month. Find out her skincare secrets and more.
How would you describe your beauty style? I like to keep things as simple as possible. I don't have time or the room in my suitcase for complicated routines. The fewer steps I have to take in skincare, clothing and make-up, the better!
You've got amazing skin, what do you use? I keep it simple. I use Olay cleanser and Olay Complete (because it has SPF) and I'm good to go!
How do you decide on a red carpet beauty look? We don't decide anything until we're getting ready. It's all about what I'm wearing and what might look good with it. We usually try a few things before we decide what the final look will be.
What's been your biggest beauty blunder over the years? The entire space between 1998 to 2005. Ha ha! Too much hair. Too much makeup!
What's the best beauty tip that you've picked up from the pros? Try new things! Pick a day that you're not doing anything and try that red lip or new eyeliner trick that you see on your favourite celebs. Experiment!
You always wear a great nude gloss, what's your favourite? To be honest, I mix a few different colours and/or glosses to get the best shade for what I'm wearing.