Cat Woods Personal Essay 2018
How I Learnt to Embrace My Wonky Smile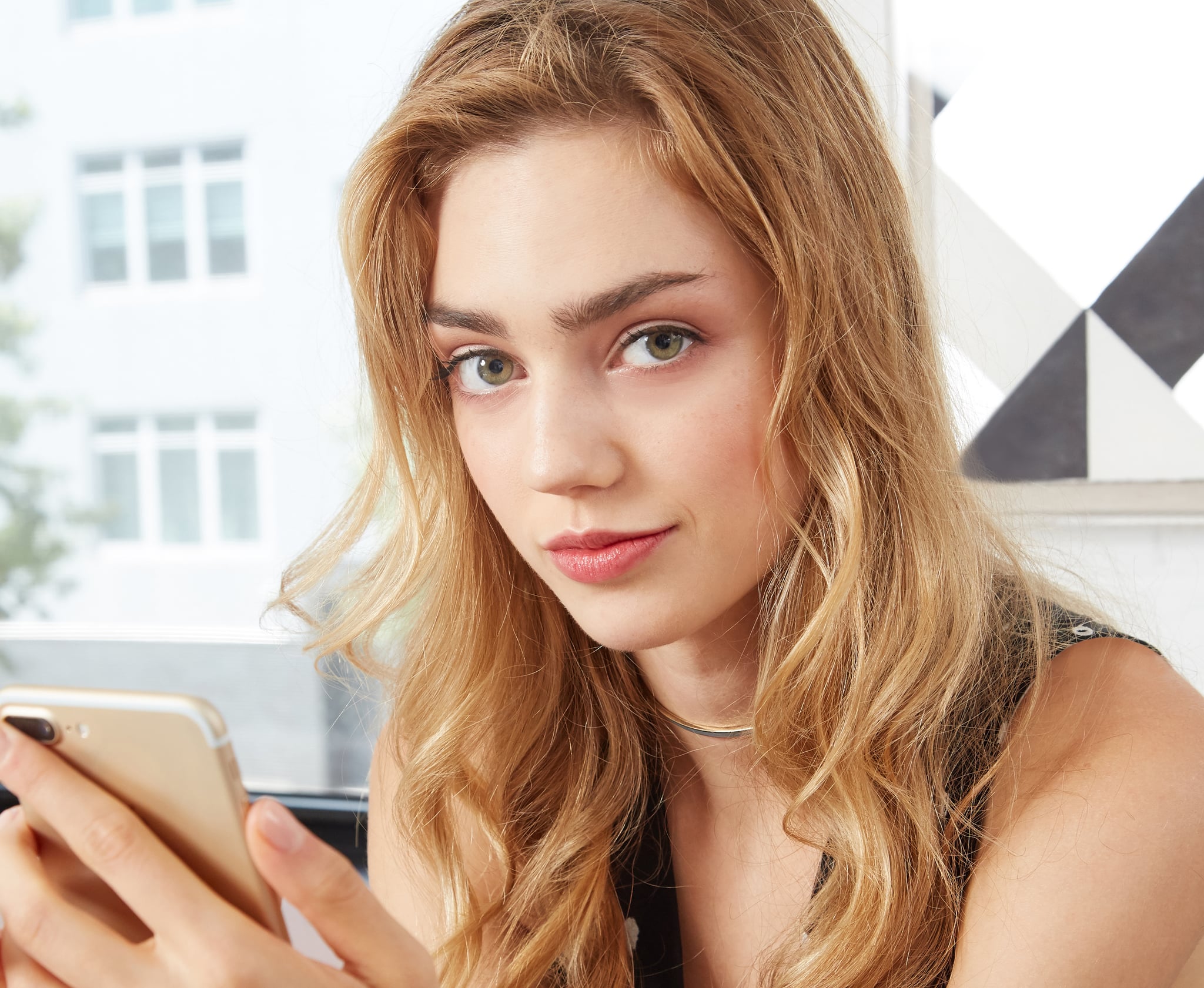 How much do you like coffee? What if I told you that you if you chose to pay for an ugly, uncomfortable fix to your wonky smile, you'd have to give up 2250 lattes?

I recently went to three orthodontists, each with different and conflicting opinions about what I should, could and couldn't do about my teeth. It's been two decades since I had braces removed, at which point I had perfect teeth. Like many people who had braces as kids, my teeth rebelled against the laws of perfect alignment in my mid-30s. At the third orthodontic appointment, with a mirror shoved halfway to my throat while they snapped photos, the tears welled up at the complete indignity of it all and I came home and did some reflecting. At 36, do I want to spend a whole year of my life with an ugly plastic retainer over my teeth, which really isn't "invisible" at all? Or do I want to pay almost as much as I paid for my car for clear braces? That's money that could take me on several overseas trips!
When I baulked at the cost of the cheapest "fix" for my teeth, Helpful Orthodontist Man leaned over and suggested that perhaps I wanted to consider a new line of work, since money isn't rolling in as a journalist and barre instructor. Gee, I hadn't thought of that in all these years of loving my work but earning peanuts. Thanks for the advice, I said. After providing his unwarranted career tips, he also suggested to me that "some people don't like big lips, so you'll want to lay off the filler." I was silent for a moment. What filler? "You've got filler, don't you?" Over 2 years' ago I had 0.5ml to my top lip to even it out with my bottom lip. No filler lasts that long, I answered – still a little shocked by the sudden audit of my facial features. "Well, like I said," Helpful Orthodontist Man continued, "some people don't like big lips. It's only my professional responsibility to let you know what to expect." Boom.
In his defence though, he accurately pointed out that the treatment he was recommending made false promises. "The marketing is totally false," he said. "It's not invisible at all."Indeed, every smiling man and woman he showed me appeared to have vacuum-wrapped their teeth in plastic. From a few metres away it wasn't discernable, but I don't intend on standing metres from every human I come into contact with. As a fitness instructor and journalist, I am up close with people daily and that's how I like it. In my quandary over what action to take, I did what any Smartphone owner would do – I Googled beautiful women with crooked smiles and was delighted to find Vanessa Paradis, Kate Moss, Kirsten Dunst and Keira Knightley had all shunned a perfectly aligned, celebrity smile for character-rich bites. The ever-present selfies (I can't even walk to the local 7/11 without being bumped into at least once by someone toting a selfie stick or filming themselves giving a Blue Steel look) and Insta-stars with sponsored filler, botox, veneers and hair extensions do set a trend and expectation that perfect grooming, perfectly symmetrical features and a surreally airbrushed appearance is attainable, attractive and normal. But, it's not.
I was reading an article on the anti-perfection trend in teeth whereby models and celebs are shunning the veneers, braces, surgical interventions and so-called invisible retainers. A Los Angeles dentist was quoted as saying that a slightly crooked smile has "character". Now, that is my sort of dentist! Indeed, as I was sitting in this appointment being told all the details of payment plans and how many years of follow-up appointments I'd require, I could only see the receptionist's thick, square, abnormally white teeth. Her thick eye makeup and receding hairline were only exaggerated in contrast to this ridiculously false set of teeth. Demi Moore and Tom Cruise have gone the route of veneers. A quick bandage fix to broken, uneven or misaligned teeth. It's significantly cheaper and vastly less onerous. I can't say I won't do that in future.For now, I'm going to embrace the little fangs that gently push my lip forward and give me an overbite and pout. It's French-chic! It's Euro-stylish! I tell myself.
As for all the perfect smiles on Instagram, magazine ads, beauty and fashion magazines and flashing across my Facebook feed . . . I'm just going to excuse myself to Google "beautiful women, crooked teeth".
Cat Woods is a Melbourne writer, barre and yoga instructor, and self-confessed beauty addict.

Image Source: POPSUGAR Photography / Diggy Lloyd