Celebrities Wearing the No Makeup Spring Beauty Trend
Runway to Real Way: The No Makeup Trend Hits the Red Carpet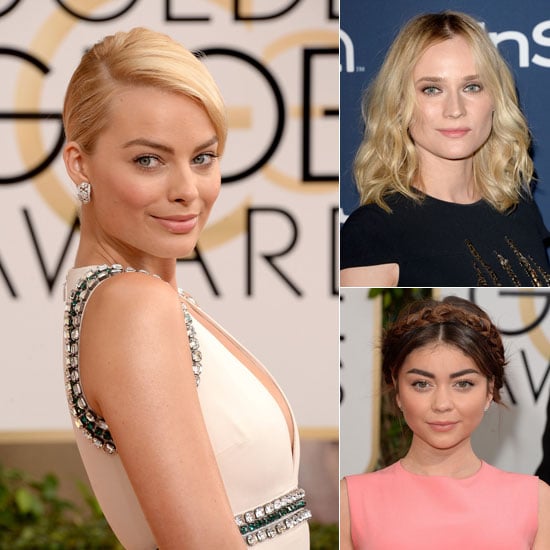 At yesterday's Golden Globe Awards, we noticed a handful of celebrities sporting barely-there makeup. A strong trend on the international Spring/Summer '14 runways at shows including Alexander McQueen, Chloé and Isabel Marant (basically, all the cool ones!), it's definetely not a trend we thought we'd see on the red carpet. Looking great in photos is a big part of being a celebrity, so it's refreshing to see the likes of Diane Kruger, Sarah Hyland and Margot Robbie embracing a more natural look. Want to learn how to get the look at home?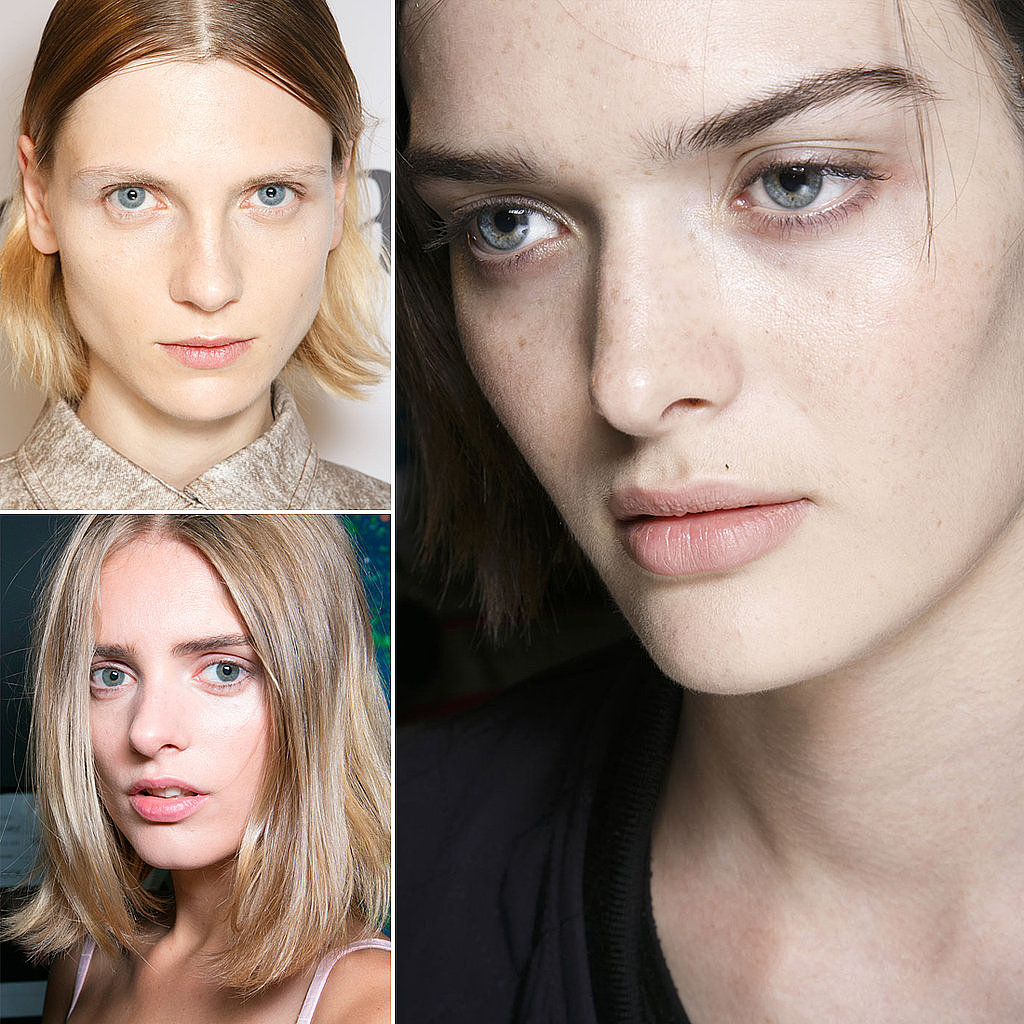 The key to wearing the no makeup, makeup trend is polished skin. If you suffer from breakouts or have any dry areas, you need to address those first. Now, barely-there makeup doesn't mean no makeup, so turn to your favourite BB cream to create a smooth base. You might like to start with a skin-boosting primer like Natio Ageless Illuminating Primer ($16.95). Hybrid primers like this tend to have light reflecting particles in them, so basically you'll glow from the get-go.
Consider working on your brows next, as they become harder to tame and shape with any more product on them. The no makeup look calls for brows that look filled-in, not drawn on. Let your natural shape shine through by using feather-light strokes with a pencil to mimic the look of hairs. You can also use this technique with a small angled liner brush and brow powder. Or even brown eyeshadow. Multitasking! When it comes to shape, think full and soft, not sharp and strong.
After this, you're going to want to apply your BB (or CC or tinted moisturiser) like a foundation, so grab a brush and buff into the skin; or use a sponge to press it on. A stippling brush is actually ideal for creating a flawless look, just be sure to leave your brows out of the equation. Remember, they don't need coverage.
The final step is a bit of highlighting, so grab your favourite liquid, powder or stick highlighter — we're loving Models Prefer Highlighter Quad ($9.99) — and start working on the high point of your face. If you're using a quad, use a regular eyeshadow brush to dust the lightest, more opalescent colour right underneath your brows. This will lift your entire face and brighten the eyes — really important when you aren't wearing any other makeup on them.
You might like to finish the look with some nude lipgloss, or even dab some balm on your lips, apples of the cheeks and eyelids. Fresh.