Celebrities Who Wear a Pompadour
High Hair: Whose Pompadour Popped Last Week?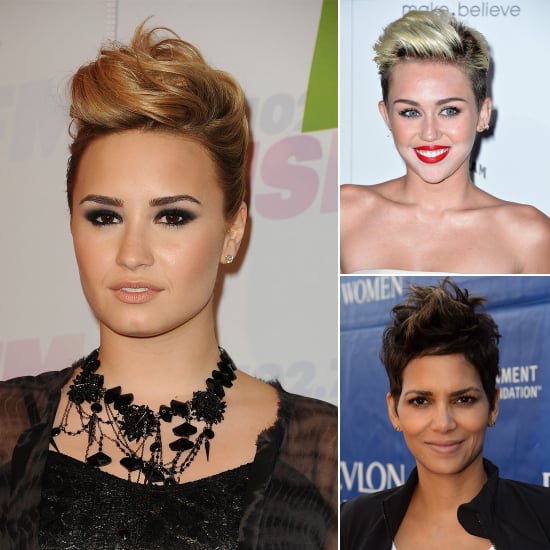 With the pixie cut craze hitting a crescendo, celebrities are getting pretty creative with how they style their short hair. Case in point: the pompadour. Demi Lovato showed a way for ladies with lobs to pull off this style by pulling her hair into a bumped-up French twist, while Miley Cyrus was seen sporting this voluminous coif with dark roots. And Halle Berry kept hers casual with highlights. All three ladies wore their pompadours slightly differently, but whose hair won in your book?