Celebrity Beauty: Katie Holmes For Bobbi Brown; Fragrance
Is Katie Holmes the Next Big Beauty Mogul?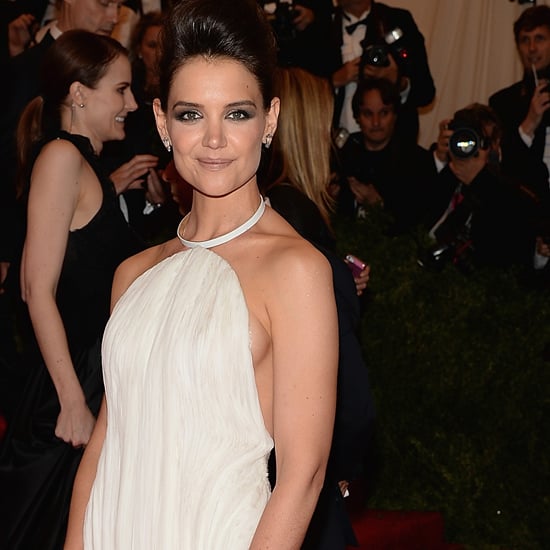 Well, it seems an Alterna hair contract and a cosmetics campaign with Bobbi Brown are only the tip of the iceberg for Katie Holmes. The actress and designer now has her sights set on the perfume market. "I'm interested [in doing a fragrance]," she told WWD. "We all need a little help in smelling good, especially in the summer in New York City!" While we're waiting on news to break on her upcoming scent contract, Katie has another makeup project that you can get your hands on this season.
The Bobbi & Katie makeup palette was a dual effort between the two women. The packaging was inspired by an old journal Katie owned, and the colours were personal favorites of the actress. "I'm busy, Bobbi's busy — I don't know a woman who isn't busy, and you need that quick fix," she said. "You need the natural colours like nudes. Our objective was to do something that is very helpful to all women." The palette will retail for US$68, starting this September, and includes eight eye shadows, two Pot Rouges, and one mini eye pencil. The collaboration will also include a brush set for US$65 — we'll keep you up to date on Australian release details.
It's clear Katie isn't your average pretty face fronting a beauty brand. "She's a true partner, and she really has a feel for what women want and need," Brown said. "She has a great eye for colour and design."