Celebrity Beauty & Makeup: Taylor Swift Dark Red Lipstick
Taylor Swift Gets Vampy: Love It or Leave It?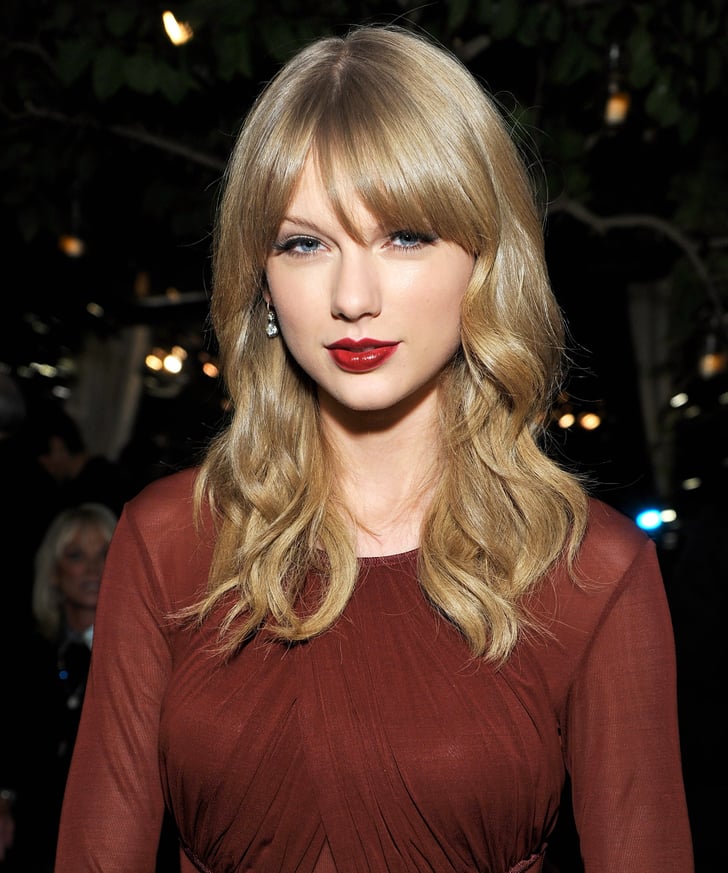 We're used to seeing Taylor Swift in red lipstick, but on Friday at The Weinstein Company's holiday party, the singer opted for a vampier version of the shade. When Taylor wears her signature lip colour, it's usually a bright cherry red. But to complement her burgundy dress, she chose a darker brick shade instead. She completed the look with light eye shadow and liner, and she styled her hair in soft waves. The whole colour palette is very fitting for the US Winter, but what do you think of Taylor's darker look?