Celebrity Beauty: Nude Lips, Blake Lively, Jennifer Lopez
In the Buff: Whose Nude Lips Did You Like Best?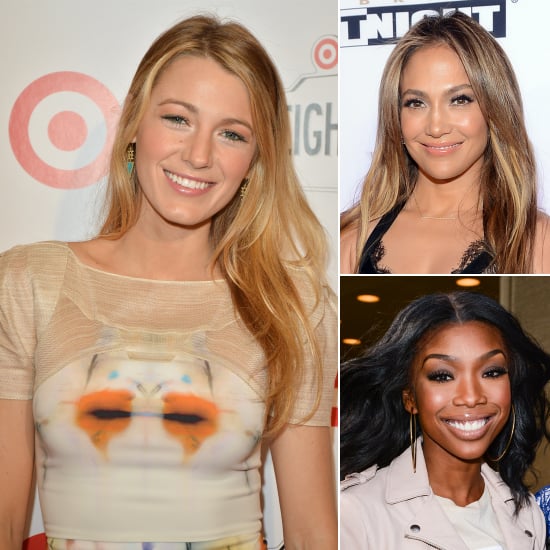 Nude lips are a makeup go-to, at any time of year. This week, three ladies stepped out rocking the look along with very different makeup palettes. Blake Lively paired her glossy nudes with peach shadow and emerald-green liner, while Jennifer Lopez added black liner with amped-up lashes. And Brandy added a smoky brown shadow to complement her glossy lips. Nude lips are so versatile that it basically pairs with anything, but whose did you prefer?