Celebrity Brow Artist Tonya Crooks Shares Her Top Brow Tips
Celebrity Brow Artist Tonya Crooks Shares How to Get A-List Brows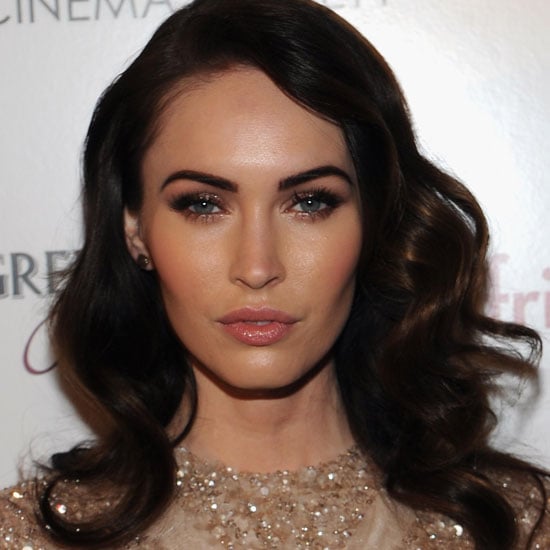 Tonya Crooks, also known as "The Brow Gal," was recently in Australia to talk brow trends thanks to Veet. We caught up with Tonya — who's tended to some of Hollywood's hottest brows including those of Megan Fox, Gwyneth Paltrow, Fergie and Nicole Kidman — to talk biggest brow blunders, perfect arches and more. Find out what Tonya had to say when you read more.
What's the one rule we should always stick to when shaping our brows? Less removal is more. Always know what you are removing before you remove it and you do this by creating the desired shape with pencil or powder first before removing any hair.
What's the most common mistake that everyone makes when grooming their brows? The most common mistake is removing too many hairs at the front of their brow and not having them symmetrical before grooming. Putting the arch in the wrong place is also a very common and drastic mistake.
Over the past few years we've seen bold brows make a return, how can someone achieve that if they've over-plucked in the past? Put the wax and tweezers down and let your brows grow. Begin using an eyebrow growth serum and start practicing and becoming savvy with pencils and powders to bulk up the size of the brow and perfect any imperfections.
What type of hair removal do you recommend for brows? Growing up my mother always told me, "You pluck a chicken, but you tweeze a brow." I don't condone threading, although I know how to do it, I do not choose it as my primary hair removal technique. It is absolutely OK to trim brow hairs as long as you only trim slightly and only after determining your shape.
What are your top tips for adding definition to the brow? I personally like to use a very sharp pencil and wax. Use the pencil to create a shape that enhances your natural arch and use Veet's High Precision Facial Wax ($12.99) to remove unwanted hairs.
What are your top tips for achieving the perfect arch? Identifying your natural shape is the biggest tip. Understanding what the shape will truly look like on your face before beginning any hair removal. If you have to, go back to photos of yourself from when you were young to see what your natural shape is. Use that as a guideline before you started to groom your brow.
Complete these sentences:
Brows are . . . The New Facial Accessory
Brows should not . . . ever be too wide apart or unnatural looking
You should always . . . identify your natural shape
I wish I'd never . . . spent so much time worrying about the future instead of living in the present moment
Life is . . . a series of lessons and experiences which create the balance of who we are.
Stockists: Veet (1800 022 046)