Celebrity Christmas Beauty Inspiration: Jennifer Lopez
Reese's Red or J Lo's Green: Which Is More Festive?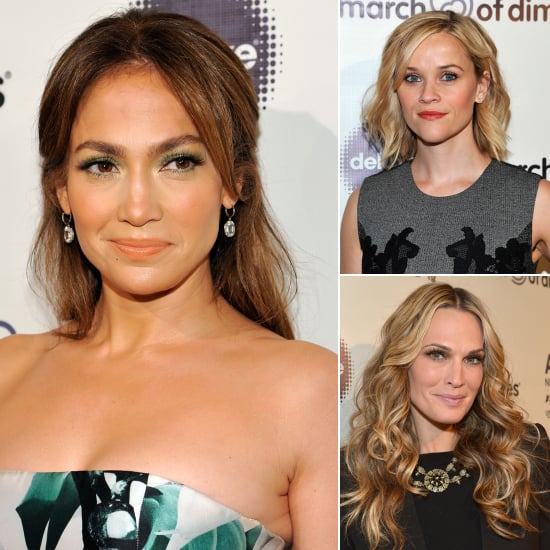 It was looking a little bit like Christmas at the March of Dimes Celebration of Babies Luncheon yesterday, but don't go looking for a fir tree. Jennifer Lopez, Reese Witherspoon, and Molly Sims all showed their beautiful faces, wearing looks that were suspiciously festive. Jennifer lined her eyes in a subtly sparkling green colour, while Reese dabbed a crimson hue across her lips. Molly opted for a gilded smoky eye to bring this festive theme full circle. We could see ourselves wearing all three of these looks, but which was your favourite?